64
10 Blog Directories You Should Be Listed in

Simply being a brilliant blogger is not enough. You may have the best content in the world, but if no one knows it's there you're just talking to yourself. One of the most effective ways to get exposure for your blog is to list it in multiple blog directories.
Blog directories allow you to create a listing for your blog, tag it and categorize it for easy search. That way, anyone who is looking for a blog on a specific topic will find yours in their search results. Each directory is different, but they all operate in basically the same way. When you go to list your blog on them, make sure you spend a few minutes to fill out as much information as you can so that the listing is as comprehensive as possible.
Here is our list of the top FREE blog directories that your blog should be in:

http://technorati.com/
Technorati is more than just a directory; it allows you to search content for all its listed blogs based on specified subject matter. It also has a hierarchy and assigns a ranking to each blog in its network and a free service which lets you list all your blogs and update the listing automatically, or manually as often as you want. Technorati tracks over 50 million blogs, making it the largest blog listing site in the known universe.

http://www.blogcatalog.com/
Blog Catalog is actually a social networking site and a blog directory. You can create a profile and make friends on the site; and when you place new content on your blog, you can quickly notify your contacts about it. Blogs can be added to the site, but must be approved before they go 'live' in the directory.
http://www.blogarama.com/
Blogarama is a massive index of over 100,000 blog sites, but its beauty is that it is so simple to search and use. Listing your blog is a cinch, too. Just a couple easy steps and voila! You're in. You will have to create a free account to add a blog, however.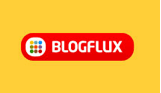 http://www.blogflux.com/
Blog Flux allows you to search blogs alphabetically. It's a huge directory but it is easy to use and has a large, active community on the site to engage in.

http://www.bloggernity.com/
A super clean site offering blog hosting, a forum, and a live blogger chat.
http://www.globeofblogs.com/
Globe of Blogs is a well organized site that allows you to search by topic, blog author, or blog title. The site owner personally checks and approves all submissions so there may be some lag time between registration and going live in the directory; but the upside is that only quality content gets on this directory.

http://www.blogexplosion.com/
Blog explosion is a blog promotion website and community. There is a highly interactive component to the community which allows you to earn 'credits' the more you use the site. This is one of the few directories which gets its listings to show up in regular search engine results.
http://www.superblogdirectory.com/
Super blog directory has an excellent system for categorizing the blogs on the site; and it is easy to navigate. It also allows site users to rate your blog (1-10 stars); and it has some of the most professional blogging resources of any directory.
http://www.bloggeries.com
Bloggeries is a simple site, but it does provide excellent written reviews of the blogs it lists. It also has a ranking tool and a forum to interact with other bloggers.
http://www.spillbean.com/
Spillbean is a minimalist directory. It has few graphics, but it is easy to navigate. This is an up-and-coming blog directory so you may see changes to the format; but it has grown quite a bit in the past year and shows no signs of slowing down.
Keep in mind that some of these directories require a "link back" to the site, and you'll have to place either a graphic or text link on your blog with their name on it. You also need to keep track of you membership info and check back regularly to make sure your account status is good and your listing stays updated. If you use site meter (http://www.sitemeter.com) to track the traffic to your site, you can see which sites are referring readers to you and then tweak your tags and blog description if you don't think your listing is effective.
Do you have a favorite blog directory not included on this list? Let us know!