Getting Healthy @ Home With an Inversion Table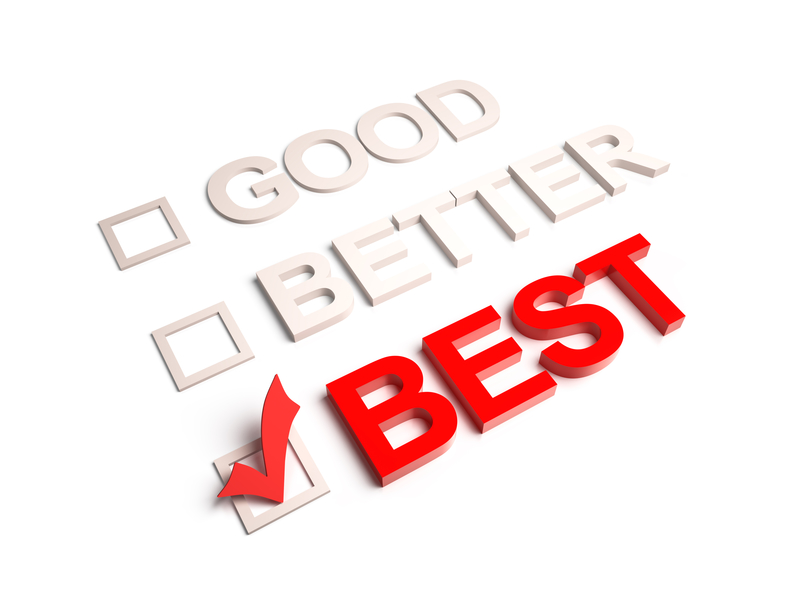 With more and more office jobs and call centre positions today, sitting down has become part of our nature. Unfortunately, extending periods of sitting can wreak havoc on your posture and cause back pain, hip pain, and shoulder pain. This is why standing desks have become a popular addition to the workplace. If you don't fancy the thought of standing during the day, an inversion table may be a great option.
What is an Inversion Table?
An inversion table is a handy device that can with this. By literally hanging upside down like a bat, an inversion table removes the gravitational pressure from your spine and disks, and can relieve some of those aches and pains built up from years of poor posture.
Benefits reported by users include improved circulation, better posture, reduced back pain after years of suffering, and decompression of the spine (can help with herniated / bulging disks). Though chiropractors recommend this kind of activity for some back issues, consult a physician before using an inversion table as the increased blood flow to the head can be risky for sufferers of high blood pressure, heart disease, or glaucoma.
With many inversion tables on the market, it's important to consider what kind of quality and features are right for you. Some models are sturdier, some have extra components. So if you've got a pain in your back you're ready to get rid of, we're ready to highlight the benefits of a few inversion tables that we think are the best.
Teeter Hang Ups 560 – $$$
Comes with instructional DVD (5 healthy back routines)
Full inversion capability
Table weight – 68 pounds
Height capacity – 6'6"
Weight capacity – 300 pounds
Heat treated steel frame
Pre-set rotational control
5 year warranty
Ergonomically crafted ankle supports (has an attachment sold separately that makes it easy to reach)
Teeter HangUps Inversion Table
The Teeter Hang Ups 560 table has a unique ComforTrak bed designed to maximize decompression and is regularly featured in the top inversion table options. It has some flex to it and along with its low friction surface it accommodates body movement nicely. The ComforTrak bed allows for custom attachments to improve your experience. These custom attachments include:
Lumbar bridge: adds support and deeper decompression for the lower back.
Acupressure nodes: 8 nodes that can be placed anywhere. They can be used to target tense muscles and come in an assortment of sizes to customize pressure.
Other attachments available are:
Vibration Cushion: Variable intensity vibration to improve circulation and relieve muscles.  Infrared heaters to target upper back and shoulder area.
The instructional DVD demonstrates how to set the ankle supports, the height, and the responsiveness. The Teeter Hang Ups 560 has precise rotational movement, meaning you can bring yourself from the fully inverted position back to a level position just by moving your arms.
This video shows how to easily store the Teeter inversion table, to fold it almost completely flat to store it under a bed may require removal of the ankle supports like most inversion tables.
Teeter inversion tables are the only tables certified by UL, and this one comes with a 5 year warranty for peace of mind.
Ironman Gravity 4000 Inversion Table – $$
Steel frame
Full inversion capability
Height capacity – 6'6"
Weight capacity – 350 pounds
Table weight – 83 pounds
Foam-Vinyl covered backrest
Ergonomically molded ankle supports
Table weight – 85 pounds
Ergonomically crafted ankle support – Easy to reach
This inversion table is made with a steel frame, PVC handles, and memory-foam nylon backrest for comfort.  It has a strap to adjust the angle and has the capability to fully invert (180 degrees).  It will fold up with some disassembly to provide compact storage. Ergonomically crafted ankle cushions will keep your ankles comfy while you stretch, and is easy to reach. An upgraded model has the same features plus carbon fiber heating elements in the backrest to help soothe your muscles.
Body Max IT6000 Inversion Therapy Table – $
Height capacity – 6'3"
Weight capacity – 250 pounds
Table weight – 51 pounds
Full inversion capability
Preset rotational control
Nylon backrest
Foam roller ankle supports
For a lower priced inversion table, the Body Max IT6000 will pleasantly surprise you with it's sturdy construction. It has thick, padded ankle supports that allow your feet to relax while hanging, and a spring-loaded pull pin for easy adjustments. It's safety strap allows you to control the desired inverting angle, and it also includes a safety lock for when it's not in use. This model has a height limit of 6'3" and a weight limit of 250 pounds. According to many verified buyers, this inexpensive inversion table goes to show that you don't need to spend a lot of money to get a quality product.
Ironman Gravity 1000 Inversion Table – $$
Steel frame (scratch resistant)
Soft, foam covered backrest
Full Inversion
Weight capacity – 300 pounds
Height capacity – 6'6"
Non-skid pads
Inversion control strap
Table weight – 46 pounds
Table height – 62 inches (5'2")
Ergonomically crafted ankle supports
Verified buyers note that this model has very comfortable ankle supports compared to other inversion tables. It is very lightweight; weighing only 46 pounds makes it easy to move around. Though it will fold up to save space, to fold completely flat the screws need to be removed. More than 95% of customers who reviewed this item on Amazon gave a positive review! All around this is a well constructed inversion table, and on a tight budget it will give you great value. But we recommend the Ironman Gravity 4000 Inversion Table, as for only a slight increase in price range you get a much more solid build and the added benefit of easy to reach ankle supports.
Note: The Gravity 1000 table is just over half the weight of the Gravity 4000 model, this could make a difference to you if it needs to be moved constantly for storage.
Health Mark Pro Max Inversion Table – $$$$
Height capacity – 6'6"
Weight capacity – 600 pounds
Foam padded backrest
Preset rotational control
Table weight – 96 pounds
Foam roller ankle supports – Easy to reach
Foam roller thigh and knee support
Works in face up or face down position
Highly priced, but commercially rated, the Health Mark Pro Max inversion table is the best reviewed product on Amazon. It is extremely sturdy and with a 600 pound upper limit will support just about any size user. It has long extended handles which make reverting to the upright position a piece of cake.
This inversion table is a fair bit heavier than the other models we've reviewed, but it is built with wheels which help in moving it around. It's hard to invest the amount of money the Health Mark Pro Max goes for, but it's extremely sturdy and literally won't let you down if you can afford it.
After reading these reviews hopefully you can pick out the inversion table that's right for you, and flip your world of back pain upside down.
See Also: Best Gym Bags 2015