What is The Best Website Builder?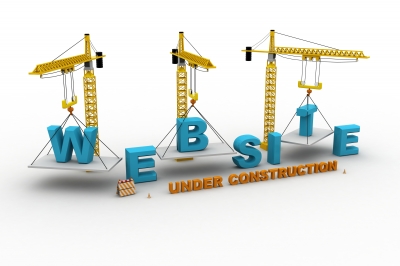 What is a Website Builder?
The ability to build your own website has become extremely important during the internet age. As the web has developed the barrier of entry to making a website has lowered significantly. Instead of badgering a coder about how to start a website, you can do it yourself with absolutely no coding experience.
A website builder does all of the backend coding for you. Typically, you just pick a template you like and drag and drop your own designs. Building a website has really become that simple. As with anything, there are a few options out there. We will help you find the best website builder for you. Really, it depends on a few things… your budget, intention of use, and experience on the web.
Why use a website builder?
LESS STARTUP COSTS: If your were building a website from the ground up the cost incurred would be extremely expensive. Website builders leverage a single site design and offer it to the masses. This distributes the cost allowing you to get into a professional designed site for little to no money.
THEY ARE BEAUTIFUL: Using a template has a big advantage of being able to see what you like before you are stuck using it. Sift through thousands of designs built to please the eye and convert.
MAKE CHANGES EASILY: Hopefully, your site will evolve. Whether you want to make a color change or add a few sentences to your about us, you can do it quickly and simply with a template.
Best Free Website Maker: WIX.com
Wix was founded in 2006 and has been taking off ever since. Currently over 57 million websites are built on the platform. A key reason Wix became so popular is because of its ease of use. The building template is extremely intuitive. It is mainly just drag and drop with simple color selections. You can place text blocks literally anywhere
Wix was also one of the first site builders to offer built in mobile optimization. You don't even need to think about the mobile side of your site. It is handled for you. You can preview it easily with their impressive build in tools. You also have tons of attractive website templates to choose from. With thousands of designs, Wix is one of the leaders in terms of options.
Finally, there is the pricing. Wix is one of the cheapest platforms out there. You can even take advantage of their free website offering. Although they will push you to upgrade to a paid plan to unlock more features
Advantages
Easy to Use: Hands down, Wix is the easiest to use of all of the website builders.
Thousands of Options: Wix has the largest variety of templates to choose from. Regardless of your taste you will find something that blows you away
It Is Extremely Affordable: Wix offers some of the most affordable plans out there. You can even take advantage of their free website offers.
Disadvantages
Advertisements in Control Center: It's not the world's worst issue, but seeing ads in the control panel can be a touch annoying. In saying that, considering that they're a form of monetization for Wix's and essentially contribute to them being able to offer such a great service for such low cost (or free), it's not such a bad thing!
Shopify E-commerce Website Platform
For those of you looking to create an ecommerce website to sell physical products, Shopify is an option. Based in Canada, this platform is truly the Justin Bieber of website builders. Shopify is feature packed and handles all of the major complexities that come along with an ecommerce site. Things like a functional Shopping Cart, Payment Integration, and site structure are all handled in minutes
Shopify also provides a variety of free and paid themes to model your site on. They are proven sales conversion designs that will benefit your bottom line. Once you choose a theme you are able to fully customize it. You have access to the backend code and can do as you wish with it. Additionally, the utilization of Shopify sites will allow for really fast loading times. This is particularly important in e-commerce where loading time has a proven conversion effect.
The app store is a huge plus to the shopify platform. The app store allows you to incorporate numerous 3rd party apps that will be great for your business. Things like shipping automation, inventory management, CRM software, and review functionality can all be integrated seamlessly with your site. It is also great for managing large catalogs. You can quickly update product details with a CSV file.
Advantages
Great for Large Catalogs: quickly update product features with a simple CSV upload.
Optimized for Conversions: Shopify is an ecommmerce expert and understands what it takes to succeed. Leverage their knowledge to make sure you stay on the cutting edge
Disadvantages
Can get pricey: The subscriptions can run a bit expensive. If you are using it for a single product it may not be economical
Reliance on Apps: All the apps are 3rd party. This means that they can disappear any minute without Shopify's approval. If your business relies on them that is a risk
Conclusion
Website builders are really the way to go for individuals or small businesses. For zero upfront costs and a small monthly fee you can have a professional website in minutes. Website builders are truly an internet revolutions and a leveling the playing field for the web. No longer do you need an extremely large budget to get something beautiful and mobile responsive. Regardless of which options you choose, going with a website building platform will save you lots of time, headache, and money.
Image Credit: renjith krishnan, FreeDigitalPhotos.net