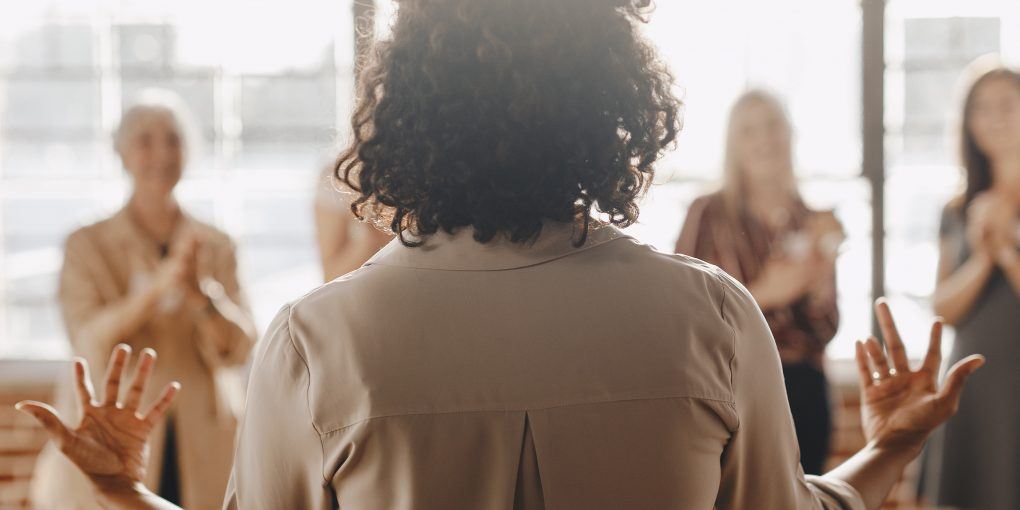 How An Executive Coach Can Help Businesses Grow
Small and medium enterprises take knowledge and trial and errors to make them thrive. But sometimes, business owners need the help of executive coaches. These coaches provide executive coaching tailor-made engagements for individuals who want to develop leadership and management skills.
Here are the benefits of executive coaching that may influence your business:
     1.  Helps Build Your Confidence 
Your business could face many challenges as it grows. Sometimes it might also affect how you see yourself as an owner of a company and as a leader of a team. For that reason, you need to maximize every help you could get. An executive coach can help you in many aspects. They could help you recognize emotional patterns, behaviors, and guide you to change mentality that could be detrimental to your mental process in creating strategies to conquer challenges. And of top of that, an executive coach can help you develop self-confidence.
You can make better decisions and handle pressure as you progress if you have bigger self-belief. Furthermore, your team will also recognize a leader in you who they might want to follow. So, if you'd like to hire an executive coach, you can do your research online or ask for recommendations.   
     2. Makes You Try New Things
Business people tend to stick to their ways and beliefs for many reasons. They remain at a particular headspace where they would rather play it safe and stick to familiar ones. In a world of competition, it's an attitude that could sabotage your business growth. If you can't learn to adapt, you could miss many opportunities to make your business prosper.  
An executive coach will encourage you to try new and innovative things that can bring you out of your comfort zone. They will challenge you to adapt to new ideas that help push your personal growth that you can apply to your business and be with you every step of the way.  
     3. Develops Your Empathy 
When you have other people working for the growth of your business, you need to be able to communicate with them effectively and learn to understand their situation. To be empathetic means understanding the feelings of another person. If you cannot be empathetic to those you work with, it might influence how they do their jobs.  
Executive coaching can help you connect with your employees. It's a critical skill that builds trust and creates meaningful relationships. When you develop your empathy, it'd be easier for you to see things from your team's perspective and accept their ideas that can complement your own. Your team will also likely seek your advice.  
     4. Lets You See Your Blind Spots 
It's common for any person to have blind spots. These are behaviors and the mentality that you're oblivious with. It can be dangerous in various ways and can affect how you behave towards others and your work as a business owner. 
Hiring an executive coach can help you identify issues that may be missed. You'll get honest feedback from someone who's priority is to help you grow. Other people in your circle might fail to do this. 
Your employees, for example, won't be able to do that on a professional level. Your family and friends are not involved in your business, so they won't be able to point out some lapses you have. Executive coaches, on the other hand, don't sugarcoat when making feedback, which benefits you even more.  
     5. Trains You To Be More Accountable 
If you have set your policies, goals, rules but you are not implementing and following them yourself, that could cost your employees' trust. At the same time, if you are not reprimanding any of your team members, it could cost your business to fail for the mistakes that keep happening.  
An executive coach can help you assert accountability within yourself and within your company. They will expect you to follow through with the plans you make and the responsibilities you have to your company and yourself. 
By following through with your own goals and objectives, you can expect a boost in company revenue because you're willing to be coached. Taking the time to acknowledge your need for improvements through the instructions and guidance of the executive coach can get you the skills to accomplish your goals. 
In Conclusion 
Not all people are born a natural leader. There are various skills and traits that you need to develop to lead a business. Executive coaching can help you develop those behaviors to learn how to look at your responsibilities and deal with employees on a professional level. Now is the time to assess yourself as an entrepreneur and gauge whether you need an executive coach or not.