How to Become a Real Estate Agent
Are you thinking of making a career change? Are you perhaps interested in the real estate agent profession but you're feeling a little unsure of what's involved?
Not to worry because in this post we'll take a look at the steps to becoming a real estate agent here in the United States.
There's no need to let fear of the unknown hold you back, in fact you may be quite surprised to find just how straightforward the process can be.
So let's get started and learn about the steps involved in the process so that you can have that career you've always dreamed of.
What Is a Real Estate Agent?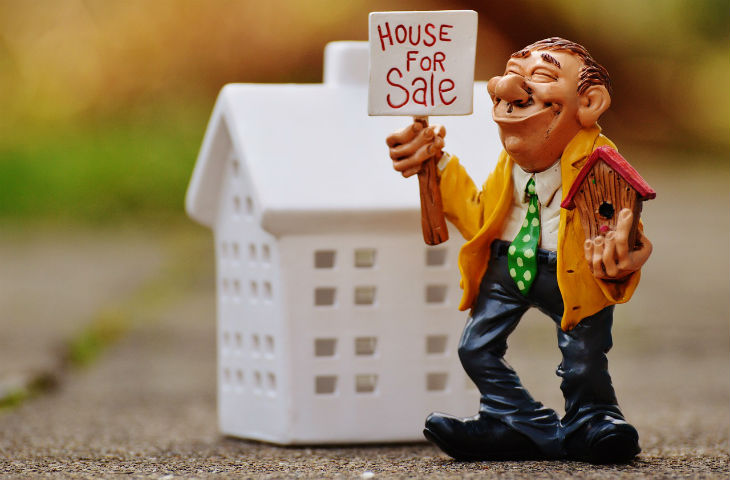 First off and before we even take a look at how to become a realtor, it's important to identify exactly what a real estate agent does.
The thing is that there are a few jobs in the real estate field that may sound similar in title, but in fact they perform different duties. Jobs such as a real estate appraiser and a commercial real estate agent also exist, but in this article we won't be examining those professions. Here, we'll be specifically looking at the real estate agent profession.
By definition a person who has their state's real estate license can use the title of a real estate agent. To earn this license you will need to take the appropriate measures, which are classes and an exam. Real estate agents can be their own independent agent, or they may choose to work for a real estate broker.
Your job as the real estate agent will be to meet with sellers and buyers and help them to find, and then purchase / sell the property they want. You will work with them through the entire process, and in most cases you will be paid a commission as your salary.
Steps to Becoming a Real Estate Agent
Now that we are clear on what the real estate agent does, it's time to take a look at how to become a real estate agent in the United States. Before going any further it's important to point out that the laws / requirements can differ slightly on a state by state basis.
First off, you need to meet a couple of real estate agent requirements before even taking any of the steps involved. These requirements are:
You must be a legal resident of the United States; and
You must be at least 18 or 19 years of age (check with your state for its age requirement).
Now comes the more involved part, putting in the training and the hours required by the state you will be working in. A good place to start is to investigate what your state outlines as its real estate requirements. These can be found here. There will be a curriculum that is laid out and there will be a set amount of hours you'll need to complete. As far as education goes before starting this program, some states don't require completion of high school, while others do.
Now you're probably wondering how to get a real estate license, right? First, you need to  find an approved pre-licensing school, which shouldn't be too hard. You will then have a variety of courses to complete and at the end there will be an exam. This is where we get to the getting a real estate license part: the exam is known as the real estate licensing exam and is given by the state licensing board. This exam obviously goes over all of the content you have learned from your courses, and you need to pass it in order to receive your license.
Moving forward there may be other requirements you'll have to fulfill. Some states will require you to embark on continuing education courses in order to keep your real estate license valid, or you may need to renew your license on a regular basis.
While this may seem like a lot of work after the fact, it helps to keep things fresh in your mind. It will keep you aware of any changes that may be taking place in the real estate industry. In other words, it helps to keep you effective as a real estate agent, and that's what your clients demand.
Finally, when you get your career undergoing finding and hiring a real estate coach is an important measure you should take into consideration.
A Rewarding Career
As you begin to learn about how to become a real estate agent and what that job entails, you begin to see just how rewarding this career can be.
You'll be working on the front lines with clients helping to make their dreams come true, giving you an extreme amount of satisfaction at the end of the day. There are new and exciting challenges each and every day, which also keeps this job very interesting.