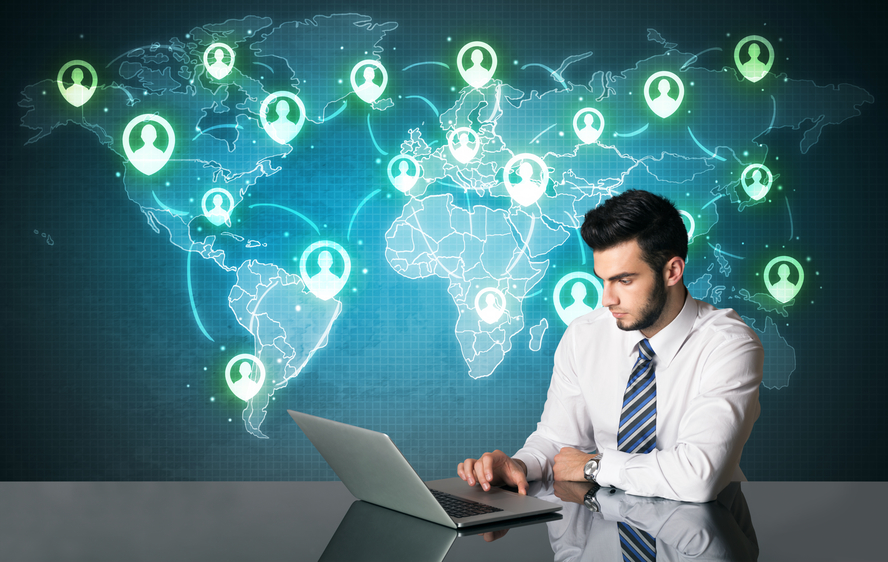 JD Launches New Green Initiatives in Partnership with WWF Earth Hour Movement
Chinese e-commerce giant JD.com has once again partnered with the World Wide Fund for Nature (WWF) this year in the ongoing support of the Earth Hour environmental movement, launching a range of initiatives that include country-wide recycling programs and sustainable green packaging. Earth Hour annually calls for greater awareness and more sparing use of resources and has spread to more than 180 countries in its 12-year stretch with tens of millions of people joining in around the globe. As China's largest retailer, JD.com continues a rich history of sustainability initiatives and corporate social responsibility with this widespread national campaign geared toward reduction, reuse, and recycling.

Earth Hour 2019 and JD.com
Started in 2007 as a WWF program in Australia, Earth Hour began with a call-to-action for communities, businesses, and homes to shut off unnecessary light for one synchronized hour annually to create awareness for the environmental conservancy. This year, that effort took place on Saturday, March 30. In just over a decade, the campaign has grown tremendously, reaching 187 countries while raising awareness of energy consumption and environmental impact. JD.com has worked alongside WWF for years to push this conservation initiative forward, using Earth Hour as a starting point for leading the global e-commerce industry in broader sustainability efforts. This year, in conjunction with the Earth Hour movement, JD.com launched a new national clothing recycling program. Clothing picked up from its customers is either sent to recycling facilities or distributed to the needy using its groundbreaking in-house logistics network – an industry-leading network that covers 99 percent of China's booming population across a vast landscape. As part of this effort, a dozen universities and companies have also set up physical drop-off locations to collect clothing donations that JD.com will gather and subsequently recycle or distribute across the country. JD.com collected more than 200,000 items from 47 cities across China, and to date, a total of more than 1 million items of clothing have been collected under these initiatives.

JD.com collects used clothing from customers for recycling and reuse initiatives.

"With its comprehensive in-house logistics network and vast consumer base of more than 300 million customers, JD.com is the priority partner in our efforts to promote sustainability in China," said Lunyan Lu, chief operating officer of WWF China. "Considering JD's influence as the industry leader, its commitments and actions help to promote sustainable consumption in China and set a good example for practicing social responsibility in all sectors of society."
Additionally, JD.com launched a partnership this year with infant formula brands Mead Johnson Nutrition and Wyeth Nutrition in a campaign to reduce waste by collecting and recycling infant formula cans, some of which will be reused and transformed into colorful pencil cases that JD will distribute to schools and children across the country.

JD's partnership with WWF's Earth Hour also involved a campaign to give its customers in cities around the country the option to select reusable packaging for a new range of products as an expansion of its Green Stream Initiative that launched in the summer of 2017. This project is JD's largest environmental initiative to date, part of the company's wide-ranging focus on making each part of its supply chain increasingly more sustainable through the implementation of greener, more sustainable packaging materials to reduce the environmental impact inherent in the delivery process. Customers shopping on the JD mobile app also had the availability of Earth Hour-themed interfaces to remind them of the initiatives around the world and encourage engagement in sustainable consumption.

JD.com expands its Green Stream Initiative to offer more sustainable packaging options

"We are always looking for ways to make our business more responsible and sustainable," said Christine Wong, head of JD International Affairs. "We have taken this year's Earth Hour as a call to once more step up our efforts in eco-friendliness and sustainable consumption. We will continue working with partners to create new models for running sustainable, environmentally responsible businesses."

Building a Sustainable Future: JD.com's Corporate Social Responsibility
The continued partnership with WWF and JD.com's contributions to Earth Hour this year is only the company's latest additions to a long track record of corporate social responsibility under CEO and founder Richard Liu. Through sustainability, innovation, empowerment, and corporate governance, JD.com strives to be the leader in building a brighter, more sustainable future among the global industry. This year, the company released a new corporate social responsibility report, outlining its accomplishments since 2013 in a commitment to global sustainability and dedication to giving back to the community. JD.com's CSR report was built to uniquely demonstrate how every part of the company's footprint – from product creation to packaging, sales, and distribution – is designed to have a positive, sustainable, and far-reaching environmental and community impact. Liu outlined JD's approach in the report's opening, noting that innovation at its highest level can only be attainable when combined with the addition of unique value to society as a whole. In this case, JD.com will achieve this goal by creating "sustainable consumption" with a positive impact, aligning with global environmental goals for the future:

"This is a time of rapid development and innovation at JD.com. The company now serves more than 300 million active customers in China and has become the country's largest retailer and the world's third largest internet company by revenue.

Still, there is one question we must always ask ourselves: apart from business success, what does it mean for an enterprise like ours to be truly innovative? Good financial performance is an indication of a well-run business that is effectively serving its customers, employees, and partners. But success is unsustainable if a company offers no additional value to society. JD does this by creating an ecosystem – something we refer to as sustainable consumption – in which every part of our footprint, from the creation of a product to its packaging, sale, and delivery, is executed with the expectation that our impact on society and the environment will always be positive.

As a part of this effort, we are actively embracing the United Nations' Sustainable Development Goals (SDGs). Recognizing the possibilities and the challenges that come with globalization, we see creating a green, sustainable value chain on a global scale as an absolute priority. We also take great pride in our reputation for trustworthiness, which is the foundation of everything we do and have been actively engaged in many charity programs such as disaster relief, poverty alleviation, education, and aiding the disadvantaged.

As our company continues its journey, we are particularly grateful to each of our partners. With their participation, we have even more reason to be excited and optimistic about the future. Working together, we can play our part in helping the world become more open, inclusive, and sustainable."

JD's unique sustainability projects outlined in the 2019 CSR report have worked to reduce waste and emissions in the company's own processes while also promoting sustainable consumption concepts to consumers to adopt on their own. The unique "giving platform" leverages the advanced technology, inventory, and logistics networks built by JD to provide a secure way to pair giving consumers with organizations in need of supplies. Through the JD Giving Platform, the company can facilitate the delivery of donated goods to their intended recipients and make them trackable throughout their journey. JD's charitable projects allow the company to engage its stakeholders, suppliers, and customers to increase transparency and efficiency in philanthropic initiatives globally.

JD's corporate social responsibility report was constructed with the specific intention set toward the United Nations' list of Sustainable Development Goals that outline a number of aspirations that will "change our world" by the year 2030. These goals focus on issues like poverty and hunger, inclusivity for those with disabilities, and clean air and climate efforts. JD's partnership with the United Nations in pursuing these goals is a call to action for other global industry leaders to follow suit and put practices in place that align with shared goals that aim to benefit the global community. "Conducting this CSR report under the framework of SDGs for the first time, JD is showing how this framework provides an excellent way for organizations to measure their impacts on sustainable development for all," said Agi Veres, country director of UNDP China. "We hope to see more organizations using the SDGs to report on sustainability in the future, and I am very optimistic that by continuing to work together with JD and other private sector partners, we will be able to succeed in addressing climate challenges, eradicating poverty and fighting inequality, ensuring no one is left behind."

The CSR report also outlined specific areas in which the company has excelled, using innovative methods to create big changes in line with the SDGs put in place by the UN while setting extraordinary and far-reaching goals for a more sustainable global future:

A 200+ Million M?² photovoltaic power generation area will be constructed by 2030. In June of 2018, JD built and installed a photovoltaic power generation system on its logistics park roof in Shanghai, significantly reducing CO2 emissions. By 2030, JD plans to create the world's largest ecosystem of photovoltaic power generation through interconnected global partnerships in an area of more than 200 million square meters.
5,000+ new energy vehicles will replace conventional fuel fleets. JD has deployed thousands of new energy vehicles across China, and the short-term plan for its delivery fleet encompasses the upgrade of the entire direct-sale delivery truck fleet to new energy vehicles. The report adds that based on the company's calculations, "a 4.2-meter new energy van will reduce CO2 emissions by at least 20 tons per year compared with similarly sized fuel vehicles."
The JD Green Stream Initiative will continue with a broadened scope to promote the use of sustainable, "greener" packaging materials throughout the supply chain with hardline goals set for 2020, fueled by a 1-billion-yuan fund. In June 2017, together with brand owners, manufacturers, logistics companies, packaging companies, and industry associations, JD Logistics set out to create an initiative that included a joint green supply chain to expand resources and reduce carbon emissions. By 2020, JD expects to reduce the number of boxes used throughout the supply chain by 10 billion – the total number of all boxes used in China in all of 2015. JD also expects that 80 percent of packaging materials will be recyclable, 50 percent of plastic packages will be replaced by biodegradable materials, and 100 percent of logistics packaging materials will be recyclable or reusable. The strategy for the Green Stream Initiative was backed in 2017 by a 1 billion RMB (151 million USD) "JD Logistics Green Fund" to drive innovation for environmental protection by promoting green consumption practices that will set new standards for companies and consumers alike.
250 million meters of packing tape has been saved via the innovative initiative. JD's introduction of "slim" tape is credited for saving 250 million meters of tape for packaging in the last two years, while other packaging metrics cited in the report include 100,000 recyclable Green Boxes used to deliver goods in 2017 and more than 1 million reusable, environmentally-friendly delivery bags since 2014.
The company utilized 2.8 billion electronic invoices in the last five years and saved 5,000 tons of paper. As the first e-commerce company in the world to go paperless, JD has saved over 1,820 tons of paper from invoices by issuing almost three billion electronic invoices in the last five years. By confirming deliveries with electronic signatures, the company saved more than 5,000 tons more in 2017. Within the next five years, JD plans to have all packaging provided under The Forest Stewardship Council (FSC) logo, which follows a strict code of ethics in the FSC Chain of Custody guaranteeing that products with the logo come from responsible sources. By enacting the FSC logo on all packaging, JD enables its consumers to choose products that support forest conservation, offer social benefits, and allow the market to provide an incentive for better forest management.
More than one million items of clothing were collected in recycling initiatives to reduce emissions and curb environmental pollution. JD recycling projects have accumulated over 1 million items of clothing and more than 400,000 toys, all collected and reused or donated to people in need, reducing CO2 emissions by 2,400 tons. Additionally, JD has employed professional organizations to collect and safely dispose of more than 10,000 expired medications to avoid environmental pollution.
The JD Giving Platform has collected over 2.4 million items with more than 100 charity organization partners in support of more than 600 listed charity programs. By leveraging JD's advanced, self-operated e-commerce network and logistics solutions, the online donation platform – the JD Giving Platform – allows the company to use its systems to benefit charity programs with integrated support inside a transparent and reliable donation vehicle. Using the platform, charity organizations can raise money from individual consumers and use JD's supply chain, distribution network, technical support, and customer service platforms. Through JD's official app, users can educate themselves on charity programs or purchase materials to help disaster victims at a fair price, delivered directly to the charity by JD's logistics system. In this way, JD's business network and logistics offer a convenient way to connect consumers with trusted charities, making charitable giving only a click away.
More than 3 million products sourced from rural areas on JD.com benefitted 90 percent of China's poorest counties. The first ecommerce company to set up logistics to sell products from rural areas of China, JD.com has over 3 million products sourced from rural areas available online with a sales volume around 20 billion RMB, benefiting more than 300,000 people from 832 of China's poorest counties. Another 188 local specialty malls on its platform benefit 90 percent of the nation's poorest counties.
These programs – aided by JD's innovative technology and unparalleled infrastructure – actively give rise to initiatives for social and environmental change around the world, all detailed in the report and aligned with the United Nations' list of Sustainable Development Goals. By pursuing innovative and ambitious advances on sustainable platforms and environmental causes, JD's widespread improvements impact hundreds of millions of people in China and set the standard for sustainable and social responsibility for other e-commerce titans around the globe.
These initiatives under JD.com's Corporate Social Responsibility are supported by the JD Foundation. Started in the fall of 2014, the JD Foundation has been unwavering in its commitment to providing resources with a focus on social innovation, poverty alleviation, disaster relief, education, and environmental protection in an effort to "empower people and help the world becomes more open, inclusive, and sustainable," says Rain Yu Long, chief human resources officer, general counsel, and JD.com chairwoman of the JD Foundation.

About JD.com
After the SARS virus left most of the Chinese population homebound in 2003, Liu moved his chain of Beijing-based technology shops online, using e-commerce to meet rising demand. In 2004, Liu transformed his successful shops into JD.com, whose meteoric rise was evidenced by authenticity in its offerings, trustworthy sales practices, and innovative delivery and logistics. Since then, JD.com has grown exponentially to become China's largest online retailer and biggest overall retailer, as well as the country's biggest internet company by revenue, leading the global market in AI initiatives and sustainable, environmentally-conscious industry solutions. JD's groundbreaking fulfillment network issues same- and next-day delivery that covers a population of more than one billion – a level of service and speed unmatched globally.