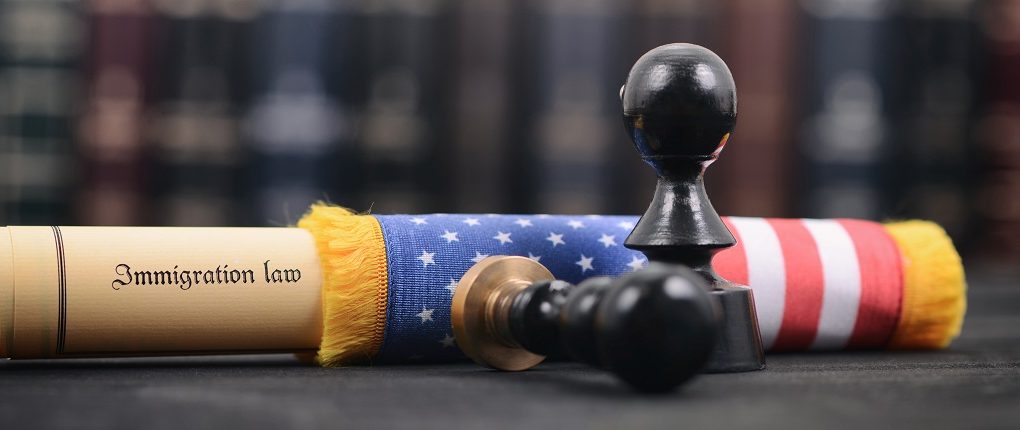 Jean Danhong Chen Analyzes How Immigration Laws Have Changed Over the Last Decade
It is obvious to anyone who watches the U.S. news that the current administration in the White House is changing many immigration laws through executive orders. These orders often lead to lawsuits that state the executive order violates federal law. Often, the courts have sided with the plaintiffs and struck down administration changes to immigration law but not in every case.
The following is a snapshot of the immigration law changes over the last decade. A caveat is that this information is relevant as of mid-November 2019. In the realm of immigration law, things are so rapidly changing right now, that the situation may be very different in just a short few months.
To understand the rapid-fire changes in immigration law in the United States in late 2019, we spoke to Jean Danhong Chen. Chen is the managing partner of the Law Firm of Jean D. Chen. The law firm works solely on cases of immigration and naturalization law. Chen's lawyers are located in all 50 states and have had success in expediting U.S. citizenship cases. Their focus is employment immigration and family-based immigration services. They work with both corporations and individual clients and have helped over 10,000 people gain approvals on visas and green cards throughout the country.
Changes to Refugee Immigrant Status –
According to the Pew Research Institute, in 2017, Trump temporarily froze refugee admissions. Over time, he lifted the freeze on refugee admissions from most countries but only admitted refugees from 11 countries on a case-by-case status. By January of 2018, there were no longer any freezes on refugee admissions, but the cap on these admissions has been lowered to 30,000. This is a dramatic change from 2016 and 2017 when 53,716 and 53,691 refugees respectively were admitted into the country.
Changes to Family-Based and Employment-Based Green Cards –
Green cards are an authorization by the U.S. government to grant someone legal permanent resident status. According to the Pew Research Institute, family-based and employment-based green cards account for 78 percent of all permanent resident status approvals in the U.S., with family-based approvals accounting for 66 percent of this amount.
According to the Cato Institute, the employment-based green card system has become a cumbersome mess for immigrants because each country can account for only 7 percent of all the employment-based green cards issued. The problem is that Chinese and Indian nationals are in high demand in the U.S. labor market, so the wait times for Indian nationals to actually receive their green cards can take seven years.
There is legislation in Congress right now to remove the 7 percent per country barrier to green cards, but there is no move to lift the immigration quotas on green cards. If the Congressional legislation passes, it is anticipated that other nationals will then experience wait times for their green cards on the order of the current wait time for Chinese and Indian nationals. The Cato Institute laments that this will not solve the problem.
In fact, according to statistics reported by the Cato Institute, the change in waiting time for a green card through the family-based and employment-based programs has grown from an average in 1991 of under three years to well over five and a half years today.
Diversity Visas –
According to Pew Research, 50,000 people each year receive green cards through a lottery to help citizens of under-represented countries get legal residence status in the United States. The Trump administration has plans to eliminate the program entirely.
H-1B Visas –
H-1B visas are temporary visas issued to high-skilled workers. Pew states that they account for about 23 percent of the temporary visas granted yearly. In 2019, the Trump administration's rate of denying H-1B visas increased. More workers who had the equivalent of a master's degree or above were granted these visas than in the past.
According to Bloomberg, there is a plan in the works by the Trump administration to no longer allow the spouses of H-1B visa holders to have a work permit. This may impact 100,000 legal immigrants who are currently working under these permits.
Temporary Permission to Remain –
There are two major groups of people who have come to the United States from other countries who have temporary permission to remain in the United States at this time, but there is no path for them to achieve permanent resident status.
DACA: The first of these temporarily permitted groups are called the "Dreamers." These are immigrants who arrived in the United States as children. They have been protected in the past under the Deferred Action for Childhood Arrivals program. DACA provides work permits for the immigrants and protection from deportation as long as they have a high school diploma or GED and have no felonies or high misdemeanors on their record.
According to the U.S. Citizenship and Immigration Services, the Trump administration is required by court orders to continue the DACA program for those who have already been granted temporary status. The government is not granting any new DACA requests at this time.
Temporary Protected Status: 320,000 immigrants from 10 selected nations have been granted permission to temporarily make the United States their home because they cannot return to their home countries at this time due to war or natural disasters. The Trump administration tried to end TPS status for nationals from El Salvador, Haiti, Nicaragua, Sudan, Nepal and Honduras. According to the USCIS website, these protections have been extended, mostly under federal judges' orders.
New Deportation Guidelines –
According to the Miami Herald, the Trump administration issued new deportation guidelines. One of the more unique is that there will be scrutiny on the use of public assistance benefits. Also, people may be summoned for a NTA or Notice to Appear before a judge in regards to potential deportation if one engages in criminal behavior or behavior that is fraudulent.
The bottom line on most all immigration law at this time is that many issues are in a state of flux. Even in cases where the Trump administration has issued a formal policy, it is often immediately contested in federal court by immigration groups.
Attorney Jean Danhong Chen from the Law Firm of Jean D. Chen suggests that immigrants seek competent legal advice from lawyers experienced in current immigration case law. The situation is rapidly changing, with new proposed legislation and legal battles that are currently unfolding.