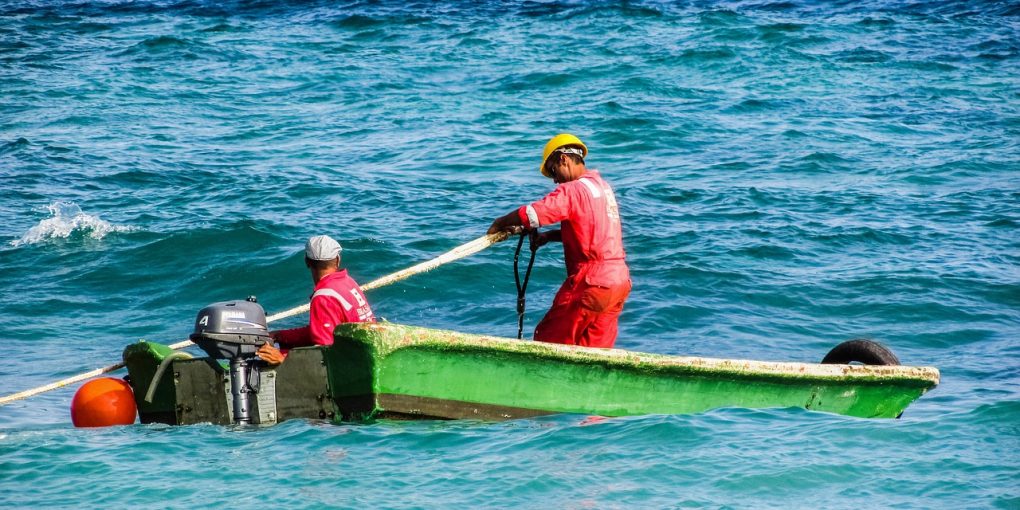 Make Workmen Safety a Choice with the Best Maritime Injury Tips
It is nothing new for a maritime worker to get injured while working on a ship. Yes, it is a daunting task if one embarks upon the journey of finding a seafarer who hasn't been involved in an accident or hasn't hurt himself. Research suggests that around 1,163 people get killed in marine accidents, and a whopping amount of $197 million gets into insurance losses. These personal injuries are a result of sheer negligence and a failure to adhere to safety procedures.
The repercussions of maritime accidents can be pretty serious. The ever-growing medical bills and the out-of-pocket expenses are sure to become a financial burden for you and your family, and not to mention the mental exhaustion that goes into after having these injuries. Thus, the highly skilled Diaz injury law firm experts suggest protecting yourself and your team from any injury as the best way, outwardly. Yes, mariners, the most crucial tip consists of always remaining alert to the new surroundings while having the abilities and confidence to successfully identify the risk and mitigating it to the best of levels. It is quite understandable that new procedures, evolving technology, and changing regulations may prove hazardous at times, but staying up-to-date is the key.
Are you a seafarer who's looking out to eliminate, or let's say reduce the maritime accidents for yourself and your workers? Well, have a good sailing with tide and wind with these factors and pave a path for the best of health. Read on to know more:
One of the most common reasons for getting involved in a transportation accident is none other than fatigue. Reducing these accidents have been proven to be of pivotal importance for the authorities. Research shows that the mariners must be aware of noticing their sleep patterns and how inadequate sleep leads to a bad performance at work. The best solution to this problem lies in accepting experiencing the state of fatigue, which in turn proffers them unfit for duty. Thus, mariners must refuse to work unless they are properly rested for being able to pull their duties with the highest efficiency!
A person attains mastery in a particular thing when he continuously engages himself in a learning process, and this is done by learning from one's own and other people's mistakes. The best way of doing this is by involving yourself in a thorough study of accidental reports and industry information sources. This has tremendous value since it will help in increasing your understanding and knowledge by unexceptional levels.



Procedures for Operational Testing:
One thing that every seafarer must turn a keen eye towards is adopting some standardized procedures whenever they embark upon an equipment testing journey. Experts suggest going in for performing testing at normal operating loads and pressures. This vitally helps in verifying the quality and reliability of work performance. Test the authenticity of the operations, which in turn helps in warning the crew members.



Adequate Safety Equipment:
A vital tip for owners, crewmembers, and operators of the vessel is to ensure that the safety equipment is in proper state and functioning. This is important because once the vessel has all the necessary equipment, it will work amazingly well in handling emergencies, which in turn provides the best chance for surviving on the board.
Distractions, traffic, and weather are certain risks that one can have an anticipation of. All you've to plan ahead of time, engage in risk prediction, and mitigate those that lie ahead. To err is human, and the failure of systems is quite a common thing. Thus, it is always better to have a plan B. All you've to do is have a clearer lookout by evaluating the possible means while ensuring to look out of the window.



Never Underestimate Strong Currents:
One of the most significant challenges that mariners face while operating in the sea is currents that are proven to be more powerful than the normal ones. Seafarers suggest taking a clear note of such conditions as they significantly help in reducing the risk of lines or increasing dragging of the anchor. The best thing that can be done under this circumstance is adequately assessing the possible dangers while taking the notice of the prevailing conditions. Gather information and take necessary steps for minimizing risks, especially during the presence of strong currents.
Assessing high-risk spaces, minimizing distractions, and seeking recommendations from locals are some more tips that'll help you refrain from maritime accidents. And, if you even have been into such an accident and are wanting to have justice for the injuries suffered, then having an experienced attorney by your side is the best thing that you can do.
Just ensure adhering to the safety procedures, because the ship might sail away, but the shore and injuries stay!