Modern Inventors: Making Everyday Items More Useful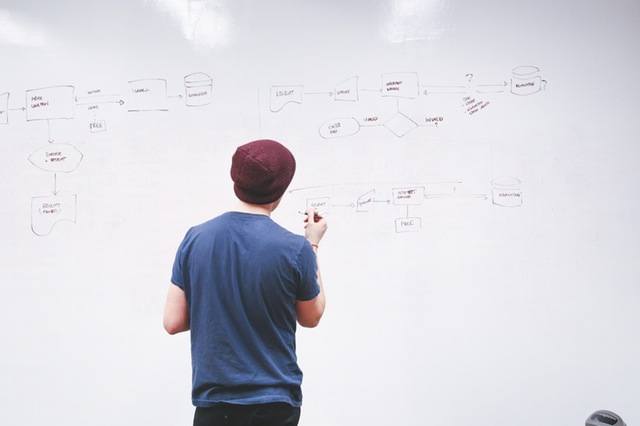 The future never comes bundled into little packages that the world can tear open and access immediate transformation. Growth is a lengthy process that requires years of development. It also takes the contribution of geniuses all over the world who not only foresee the profound difference those small improvements can make, but also have the ingenuity and passion to create those changes. Here are just a few examples of small inventions that are impacting the way we live in a huge way.
Quirky Pivot Power Creative Outlet
No more days of staring at that useless socket, the one you just can't seem to squeeze your over-sized AC adapter into. The Quirky Pivot Power Creative Outlet contorts into a number of squiggly shapes in order to ensure you have enough space to meet all your electronic device needs. After being imagined by Jake Zien, the product was picked up by tech start-up, Quirky, and is now helping ordinary households eliminate their electrical appliance woes.
Hourglass Traffic Light
The worst part about a traffic light, one that has you sitting for what seems like ages with your foot pressed against the brake pedal, is not knowing how long you'll have to wait before it finally turns green. Thanks to Thanva Tivawong, those days may soon be history. The hourglass traffic light allows you to see exactly how much time you have to wait before you can get on your way.
XBox Controller with Vape
Playing video games can get stressful. Just ask any serious gamer who has reached the end of Battlefield 3. If you're a smoker, something to take the edge off may have been the one thing video games were always missing.
And if you're playing online and can't step away, don't worry. Tropical Vapes has got you covered, thanks to the ingenuity of one of its employees and their vape mod technology. The device is activated by the controller's right trigger and can be clicked on or off, at will, providing gamers with instant satisfaction.
The Coolest Cooler
For campers, travel junkies, and tailgaters, Ryan Grepper's all-purpose cooler is nothing short of a miracle. The product breaks the rules of cooler design, performing all the tasks an ice chest was never supposed to. The most important benefit of the Coolest Cooler is its ability to save space and help you cut down on the need to haul items to and from your vehicle.
In fact, one trip may be all you need to get you to wherever the fun awaits. This amazing cooler comes equipped with power for charging devices and operating on-board appliances like the blender and music player. On top of that, it's contains multiple compartments that provide a wealth of useful storage.
Copenhagen Wheel
Named after a city where cycling is embedded into the culture, the Copenhagen Wheel is a bold new innovation that that will change the way people view transportation. Although generally regarded as a sweat-inducing workout, people may start to consider it as a viable method of transportation and eventually a replacement, in certain instances, to the automobile.
The invention was brought to life by a group of MIT students and is now a part of Super Pedestrian, the team's start-up company. Although pedaling with the Copenhagen Wheel feels like a normal bike ride, it adds up to 10 times the power of typical bikes without the need for any buttons or switches. This allows you to travel greater distances without exerting too much energy, and it's perfect for riding to everyday destinations, such as work or school, where most would prefer not to arrive drenched in sweat.