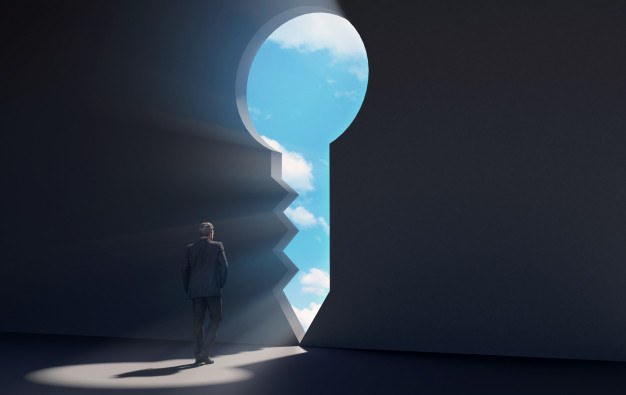 Why Business Coaching Could Be The Key To Unlocking Your Success
According to the International Coach Federation (ICF), 98.5% of business owners stated their investment in a coaching service was well worth the money. Not only can coaches show you the most efficient ways to streamline your business, but they help you keep focused and stay on top of your game, helping you attain the skills, tools, and mindset to succeed.
No matter what stage of the business lifecycle you're in, a business coach will almost always provide immense value to your company. In a time where competition is as high as ever, and the margins between competitors are razor thin, it's essential to take any advantage you can, and hiring a business coach is a great way to do that.
Actionable business plans
"Someone's sitting in the shade today because someone planted a tree a long time ago." – Warren Buffett.
Having a clear business plan is one of the most significant influences on your business's success. If you don't know where you're headed, how can you know the best course of action? Unfortunately, far too many companies fail to do this properly, which leads to the unnecessary wasting of time and resources. In fact, the absence of a solid business plan is one of the top reasons 45% of new businesses fail during their first five years.
How coaching can help:
Esteemed business coaching program Clients on Demand places heavy importance on setting out a clear and actionable business plan that suits the owner's overall drive and ambition. They ask simple questions to help you understand the why behind your business.
What is your end-goal? Are you trying to make as much money as possible, or are you in business to help as many people as you can and get your message out to the world?
Whatever your drive is, you must align your company's core values with your own and then set out a precise business plan that lays out the steps for you to get there – day by day, month by month, year by year.
Focused on getting results
It's easy to fall into the habit of "getting by" when you're running a business. Maybe things are going well and you're happy with your business practices at the moment. You can pay your employees, and you have enough cash flow to cover the bills. Why change anything, right?
Well, as JFK said, "the time to repair the roof is when the sun is shining." Even though things may be good now, that doesn't mean there aren't areas where you need to improve or ways you can streamline things. Sometimes just a few small tweaks can reduce costs and boost your overall profit without doing any extra work, and a business coach can help you find these opportunities. 
How coaching can help:
The best coaches will push you outside of your comfort zone and assist in highlighting business opportunities that you may not have spotted previously. Here are some of the main areas you can expect coaches to focus on:
Assess opportunities within your pricing

Implementation of a proven marketing strategy 

Clearly define your target audience and conduct precise customer profiling

Keeping you accountable for your actions 
To put it simply, the success of a coach depends on the success of the business they're coaching. This is exactly why Clients on Demand has adopted a client-first mentality that creates a win-win scenario for everyone involved. 
You can check out one of their success stories here, which explain how the program helped Kathleen Bryar forge her own path in the corporate world as she learned how to adapt her mindset to scale her business to seven figures without compromising on her family life. 
They will tell you when you're wrong
As the boss, people may be fearful of telling you what they really think, and that's not really the best way to grow and develop as a leader. However, even if you did seek your employees' advice, they could offer you a biased opinion that would serve their career and not the overall success of your business. It's a catch-22 situation, but fortunately, this is where a coach can help. 
How coaching can help:
Think about it; every great sports team has a coach. They have a proven method to get you to success, and they aren't afraid to tell you how to get there, and more importantly, they aren't scared to tell you when you're wrong. 
No matter how successful of a business owner you are, you need someone to keep you in check. We are all human, and we are bound to make mistakes from time to time. Even Steve Jobs had a business coach that helped him realize his errors so he could stay on course with his passions and purpose
Lastly, it's worth noting that business coaching isn't for everyone. The ones who get the most out of coaching are the people who have a fierce desire to learn and grow, and they must have the ability to set their ego aside so they can genuinely take on board the advice given to them.