2
10 Top Secret Tricks and Hacks That You Can Learn From Computer Geeks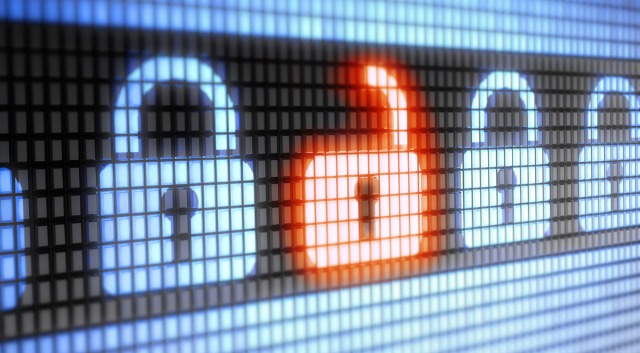 Knowing your way around your computer isn't just the mark of being more efficient, it can also be very impressive to friends and business colleagues. Having nimble fingers skilled with quick keystrokes will not only help you whiz between programs and applications, but will establish instant credibility when meeting with potential business cronies. Just because you speak computer geek doesn't mean you are a nerd––quite the contrary.
Follow these 10 top secret tricks and hacks and you'll be viewed as a trustworthy IT authority with mad computer skills!
Learn How to Use the Command Line. You don't have to be a computer programmer to use the command line. Get savvy with this amazing tool; its functionality is practically limitless and it can do almost anything. Up your skill level by keeping a few command-line tricks up your sleeve. When the time comes, you'll be able to impress even those who know a thing or two about computers. Being a command-line nerd can save you loads of time during otherwise lengthy tasks.
Use Multiple Computers to Increase Your Productivity. If you're running a task on your primary computer, you can offload another processor-intensive task to another and you no longer have to stop and wait for anything to finish. Dropbox is a great way to synch files over the local network. Setting up Dropbox as a home folder makes finding files easy as well as accessible from every computer.
Understand When Too Much is Too Much. Computer speed doesn't lag just because it's having a bad day or in need of a double shot of espresso. When your computer is running slow or not being responsive, it's likely that an application is slowing down your system. Determine which app is slowing you down using Rainmeter (for Windows) and MenuMeter (for Mac) and shut it down pronto.
Know the OS's Hidden Features. Every operating system has functionalities that are either completely hidden or just out of sight that many users don't even know they exist. Knowing where to look is half the battle, but luckily we have provided you with some system tweakers to help uncover your OS's hidden features. System tweakers like Ultimate Windows Tweaker, OnyX for Mac, and Ubuntu Tweak are great places to start to find secret features.
Learn How to Crack Passwords. Hackers have developed a whole range of tools to get at your personal data. One of the simplest ways to gain access to your information is through the use of a Brute Force Attack. This is accomplished when a hacker uses a specially written piece of software, such as Ophcrack to attempt to log into a site using your credentials. Ophcrack is a free rainbow-table based cracker for Windows passwords (though the tool itself runs on Linux, Windows, and Mac). I suggest learning the process thieves undergo by trying to crack your own passwords so that you can see how easily it is accomplished, and thus taking proper measures to protect yourself.
Use the Scheduling Tasks.
Performing system maintenance on your own is simply for amateurs. Windows' built-in Task Scheduler will run your system maintenance on a schedule and free up your to do list. Check out Tasks Till Dawn if you're running on Mac.
Use the Keyboard More. You may have the latest keyboard model, but you may not be making the best of it. Most people know basic keyboard shortcuts, but if you really want to mirror yourself like a computer geek, don't settle for basics, take it one step further. You wouldn't want to hire someone or go into business with someone only for him or her to show you a trick or two. You want to give the impression that you run a tight ship and operate as efficiently as possible. It's not very impressive to fumble around between your favorite programs, like Gmail, Microsoft Word, basic text boxes, and even Facebook. Where speed is the name of the game, mastering a few dozen-keyboard shortcuts will bring you from chic to geek in no time. Microsoft offers a minimum of 247 keyboard shortcuts for instance; depending on which OS you work on, spend some time locating reference guides on Google and get practicing!  Here is a website that offers a cheat sheet for keyboard shortcuts: http://lifehacker.com/5833446/learn-all-the-microsoft-word-keyboard-shortcuts-with-this-printable-cheatsheet
Discover New Operating Systems. So you fancy yourself a Mac wiz, but what happens when you get together with a potential investor and they open up their laptop and want you to jump on their machine, but you don't know how to navigate around Windows or Linux? Just like you wouldn't meet up with a Japanese investor without having researched their culture and picked up a few greetings and salutations. Invest some of your time getting familiar with the language of other operating systems and verse yourself in a few simple commands.
Protect Your Data. Your computer is a tool for collecting, creating, and storing important information of all kinds and if it ends up in the wrong hands, you could be faced with a data disaster! Here are four valuable tips for protecting your data:
Hide Your Valuables. In an effort to secure everything, enlist the help of Identity Finder 5.0 ($12.95 direct, 4.5 stars). This awesome tool scans your system for user-specified personal data and also for data its algorithmic analysis suggests might be sensitive, like social security numbers and credit card accounts.
Encrypt It. Keeping that encrypted data in external storage is even safer than encrypting it in place. There are many encrypting USB storage solutions with varying capabilities. IronKey Personal S200 boasts a super-strong case along with super-strong encryption. Defender F200 + Bio will only unlock for the person whose fingerprints were registered. And LOK-IT Secure Flash Drive, with its onboard PIN-pad, can be connected to any USB-capable device, regardless of operating system.
Keep It Offsite. If your laptop gets stolen; a backup copy is the ultimate security for your data. You can protect your most important files using a small capacity subscription service. MozyHome 2.0 offers 2GB of storage free; iDrive (2011) and SugarSync kick that free offer up to 5GB.
Tweak Your Hardware. Hardware upgrades will give your PC a definite boost of power. Here are a few upgrades that make the most sense:
Upgrading the CPU
Upgrading RAM
Upgrading the hard drive
Upgrading the graphics card
Multiple upgrades. Upgrading components in combination will give you the best results. Performing all four of the above upgrades––CPU, RAM, hard drive and graphics card––will have your computer running at optimal performance.
Whether you're looking for a challenge or just now realizing the importance of being computer savvy, these 10 tricks and hacks will certainly keep you busy. If you feel like you are treading uncharted waters, don't hesitate to enlist the help of a computer pro. Take advantage of free workshops at the Apple store that teach the basics. And if you're ready to take your skills to the next level, you can sign up for One-to-One training when you buy a Mac.