The Most Innovative Wedding Invitation Ideas
People have been celebrating weddings for thousands years. In our current society, wedding are one of the most common celebrations that bring people together. At the same time, everybody wants to design a wedding that will stand out in the minds of those invited as a celebration that was truly unique, special, and unlike any other. Adding a touch of creativity and exceptionality to your wedding celebration begins with the invitations that you send out to your guests.
While a generic invitation from Wedding Warehouse or other large retail wedding suppliers will tell your guests to not expect anything too lavish or out of the ordinary, a unique wedding invitation will certainly spur their interest and perhaps even increase the number of attendees. Below, we look at two of the most innovative wedding invitation including DIY ideas to one distinctive company specializing in the best wedding invitation ideas out there.
BasicInvite.com
With the explosion of e-commerce, online businesses are slowly taking over our economy. If you haven't been able to find a wedding planning agency that fits your criteria, BasicInvite.com is one website that offers a wide range of wedding services. Their wedding invitations are certainly unique in that they have an unlimited supply of colors, with up to 180 different color options. Choosing the color theme for your wedding is an important decision that will set the overall mood, and your wedding invitations will be the first announcement of what guests can expect to see at the wedding. This website doesn't only offer a wide range of color schemes for the invitation itself, but also offers over 40 different colors of envelopes.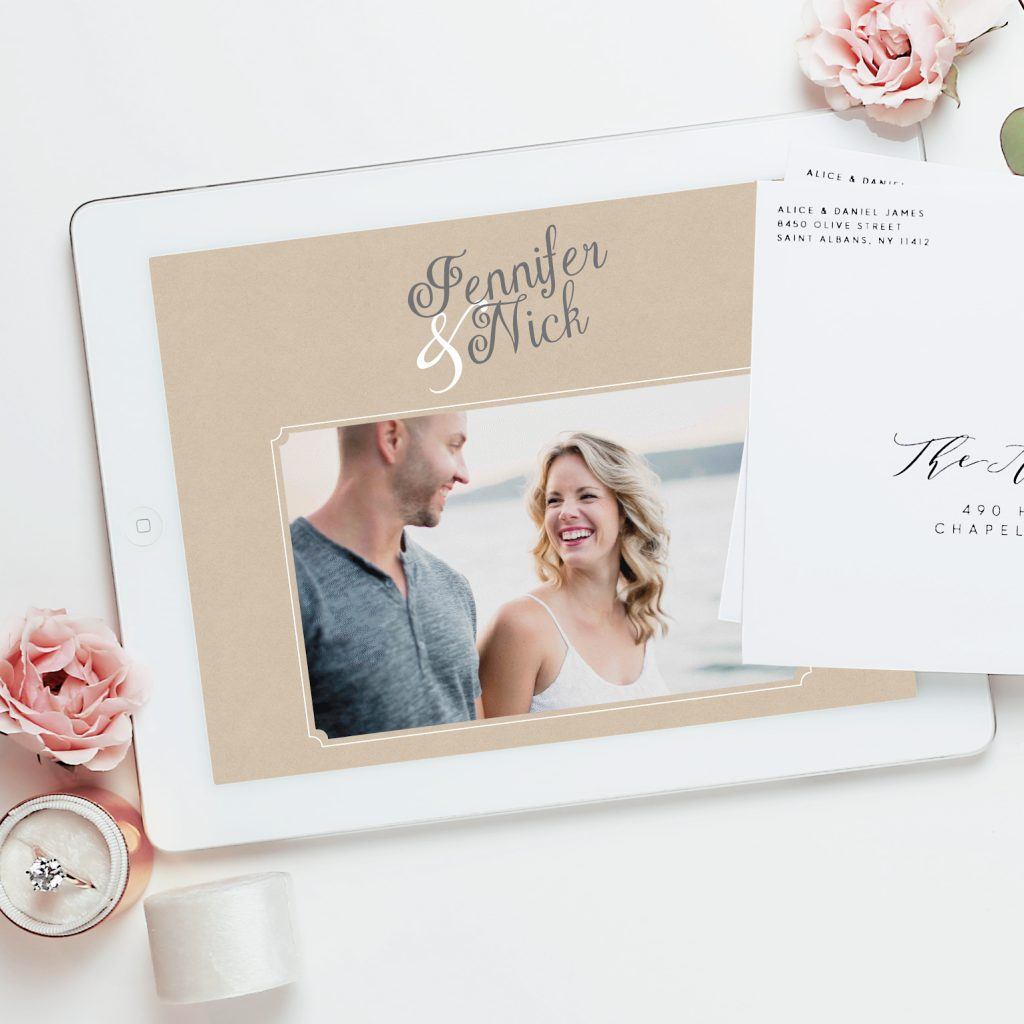 While the wide range of color options is certainly an advantage, many couples want to physically hold a sample of their wedding invitation in their hand before ordering 1,000 prints. BasicInvite.com allows their customers to print custom samples that will allow you to see the color schemes with your own eyes and touch the paper quality.
Planning a wedding is obviously a lot of work, and if dealing with separate companies for all of your wedding needs seems like it would only add an unneeded amount of stress, BasicInvite.com also offers wedding invitation sets that includes everything from save the dates to wedding invitations and enclosure cards, wedding menus, wedding programs and even matching thank you cards. They also add free address collection service (including free envelope printing), keepsake guest books that personalized to match your overall wedding theme, and free wedding websites that are also completely customizable to follow the wedding invitation theme.
If your wedding dress and venue are pushing you close to your max budget, BasicInvite.com also offers a wide range of discounted wedding invitations that combine fantastic design at a fraction of the cost. Furthermore, when ordering wedding invitations, wedding sets, or anything else on their website, simply use the code 15FF51 for 15% off everything for sale on their website.
A Unique DIY Idea
If you want to get away from the traditional paper invitation to truly do something unique, consider taking a set of five or six wedding pictures as a wedding couple. With some simple photo editing software, you can adds words or captions to each of the pictures to let people know the date and venue of your wedding. Put those set of pictures onto a custom image reel designed for a stereoscope or View Master, and mail your invitees the image reel along with a cheap stereoscope or View Master. While this might cost you a little more than a regular wedding invite, it will certainly capture the attention of your potential guests.