22
Twenty Hot Young Entrepreneurs Under 30
Sure you've heard of Mark Zuckerberg and Mat Mullenweg.  But those two young internet moguls are not as rare as you might think.  There are a whole crop of young, brilliant, and motivated entrepreneurs under the age of 30 that you'll want to watch in the next few years:
1.     Name:  Aaron Patzer
Company:  Mint.com (http://www.mint.com)
Patzer is responsible for the concept and technical execution of the simplest, most effective money management system online.  Mint.com gives users instant access to all of their personal accounts, budgeting, bills, investments and savings—making it easy to manage them all even without a degree in accounting.
2.    Name:  Leanna Archer
Company:   Leanna's Hair (http://www.leannashair.com/)
Leanna Archer is 13-years old.  She's been running her company since she was nine, creating natural hair care products and selling them online.  She's been on TV and interviewed for all kinds of publications, but she remains humble and hardworking.  This young lady has many years of success ahead of her.
3.    Name:  Sheena Lindahl and Michael Simmons
Company:  Extreme Entrepreneurship Education Corporation (http://www.extremee.org/)
This young couple achieved a measure of success on their own before they met.  Lindahl was able to pay her way through school, author a book and co-found her own business all before she was twenty.  Simmons started his first business when he was sixteen and was the winner of three "Entrepreneur of the Year" awards.  Together Lindahl and Simmons have launched the Extreme Entrepreneurship Education Corporation, offering education and guidance for other young entrepreneurs.
4.    Name:  Noah Lehmann-Haupt
Company:  Gotham Dream Cars (http://www.gothamdreamcars.com/)
Lehmann-Haupt started his business when he was twenty-five.  He bought a Ferrari and started renting it out.  With the profits he made from the rental, he bought a second sports car and continued until he'd built a fleet of 20 high end rental sports cars.  Gotham Dream cars was ranked number 275 of the 5000 fastest growing private companies in 2008.
5.    Name:   Sean Belnick
Company:  bizchair.com (http://www.bizchair.com)
Belnick started his company at age 14 with $500 in startup capital.  At age 19, he's now a multi-millionaire and the owner of the premiere office furniture commerce website Bizchair.com.
Check out the CNN interview with Sean Belnick:  http://www.youtube.com/watch?v=tT7EjG7fP28
6.    Name:  Rob Kalin
Company:  Etsy.com (http://www.etsy.com)
Even though Etsy.com is one of the most popular websites launched in the past ten years, founder Rob Kalin doesn't consider himself a "techie."  Kalin is a carpenter and understands the need for hands-on creative individuals to be able to show their stuff online without a bunch of complicated site tools getting in the way.  His website, Etsy.com is an e-commerce site that that facilitates buying and selling of handmade goods from artists around the world.
7.    Name:  Vu Thai
Company:  Efficient Lighting   (http://www.efficientlightingco.com/)
Thai started a company that manufactures fluorescent lamps and light fixtures that use 75% less energy and last up to ten times longer than traditional light fixtures.  His company is riding the wave of environmental consciousness, and works with companies that are making efforts to overhaul their practices to become more environmentally friendly.
8.     Name:  Ulia Alkire and Stephanie Goldman
Company:  Family Creations  (http://www.familycreations.net/)
Alkire and Goldman met one another when they were working for another egg donor program and realized they had the ability to do great things with their combined talents.  They've built their company, Family Creations, as an intermediary between egg donors and couples looking for assistance in building their family.  Alkire and Goldman founded their company in 2006 and produced more than $200,000 in revenues in 2008.  They've already expanded to open a second office.
9.    Name:  Seth Flowerman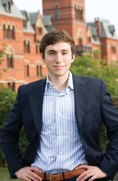 Company: So Career Explorations  (http://www.ceinternships.com/home.asp)
Flowerman developed his premium internship program for students age 16-18, providing them with first class mentorship, real life experience, and a wide range of social and professional exposure that will serves as a foundation for their entire career.   The program is expensive and highly competitive; but response has been overwhelming.
10.      Name:  Johnny Earle
Company:  Johnny Cupcakes  (http://www.johnnycupcakes.com/)
Earle dropped out of college after a couple weeks and started making buttons to sell at rock concerts.  In 2001, he launched his own t-shirt business and by 2007 he was a multi-millionaire.  His iconic logo and fresh t-shirt designs have a cult following among the young and chronically hip.
11.    Name:  Andrea Marron
Company:  Studio 28 Couture  (http://www.studio28couture.com/index.html)
Andrea Marron founded Studio 28 Couture as a college junior.  The company allows women to design and order custom made dresses (in the U.S.A.)  from her website.  It is the closest thing that most women can get to haute couture.
12.     Name:  Sudhin Shahani
Company:  Musicane  (http://www.musicane.com/)
Misicane is like Etsy.com for musicians.  Independent artists can set up shop on the site, sell their music, link back to it from their own websites, and basically use it to promote themselves all over the internet without having to worry about setting up distribution from their own site.  The company has gained the support and attention of big name artists like Nine Inch Nails' Trent Reznor and Lil Wayne who are ready to forego the traditionally controlling record labels.
13.    Name:  Angelo Sotira
Company:  Deviant Art   (http://www.deviantart.com/)
DeviantArt is the original online artist commune, providing space for visual and graphic artists as well as poets, writers and photographers to show their stuff.  The site also has a social networking aspect which allows artists to form relationships and build up a following of virtual supporters.  Artists also have the ability to sell work through the site, generating profit for both the artist and DeviantArt.  Sotira founded the site when he was fifteen, and continues to head the company.
14.    Name:  Adnan Aziz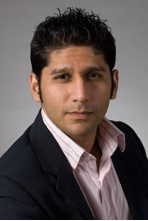 Company:  First Flavor  (http://www.firstflavor.com/)
Aziz revolutionized marketing by creating a method for advertisers to distribute samples of their product in easy to handle flavor strips that can be incorporated into print media such as magazines and newspapers.  At 24 years of age, Aziz is both an entrepreneur and an innovator to watch for many more years.
15.    Name:  Noah Glass
Company:  Gomobo  (http://gomobo.com/)
Gomobo is a service which allows you to order ahead and pay at your favorite restaurant using your handheld mobile device.  The service will alert you when your order is ready; you can skip ahead of the line, grab your order and get out.  It's a simple idea that managed to generate almost $2 million in revenues during 2008.
16.    Name:  Joel Holland (http://www.footagefirm.com/)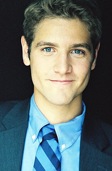 Company:  Footage Firm
Footage Firm provides quality royalty-free digital video stock footage at drastically discounted rates from traditional stock footage.  Packaging the video footage together into collections, Holland markets and sells 30-60 minute sets of video for $149 each.  Holland isn't just a one-trick pony, however.  He's a journalist, activist, and public speaker who is making his mark in every media possible media format.
17.    Name:  Sumaya Kazi  (http://www.theculturalconnect.com/index )
Company:  The Cultural Connect
Kazi is the creator and director of a collection of websites known as The Cultural Connect, a collection of five online magazines that feature movers and shakers in five different ethnic groups:  South Asian, Middle Eastern, African, Asian, and Latin.  The site allows other young professionals to make connections with one another and create a virtual community.
18.    Name:  Sean Kelly
Company:  Fit Fuel  (http://www.fitfuel.com/)
Kelly has created a company that offers 100% healthy vending machines in schools and other public locations.  This, along with his sales of nutritional and fitness products has made FitFuel.com a powerhouse company that is not only earning revenues—it is revolutionizing the way people eat and live.
19.    Name:  Raj Lahoti
Company:  Online Guru  (http://www.onlineguru.com/)
Raj Lahoti took on something that most people avoid at all costs:  The Department of Motor Vehicles.  Seeing the misery that was caused from a lack of information from the local DMV, he developed a website called dmv.org where people in all 50 states can access their specific DMV requirements and take care of all your motor vehicle needs—including finding car insurance.  Under the umbrella of Online Guru, Lahoti also developed UnitedStates.org and Classifieds.org.
20.    Name:  Seth Berkowitz
Company Name:  Insomnia Cookies  (http://www.insomniacookies.com/press/)
Sure you can get a pizza in 30 minutes; but what do you do if you've got a sweet tooth?  Berkowitz started selling and delivering cookies from his dorm room at night and realized there was a killing to be made.  From his single one-man operation, the company has now grown to over 8 locations with 100 employees.