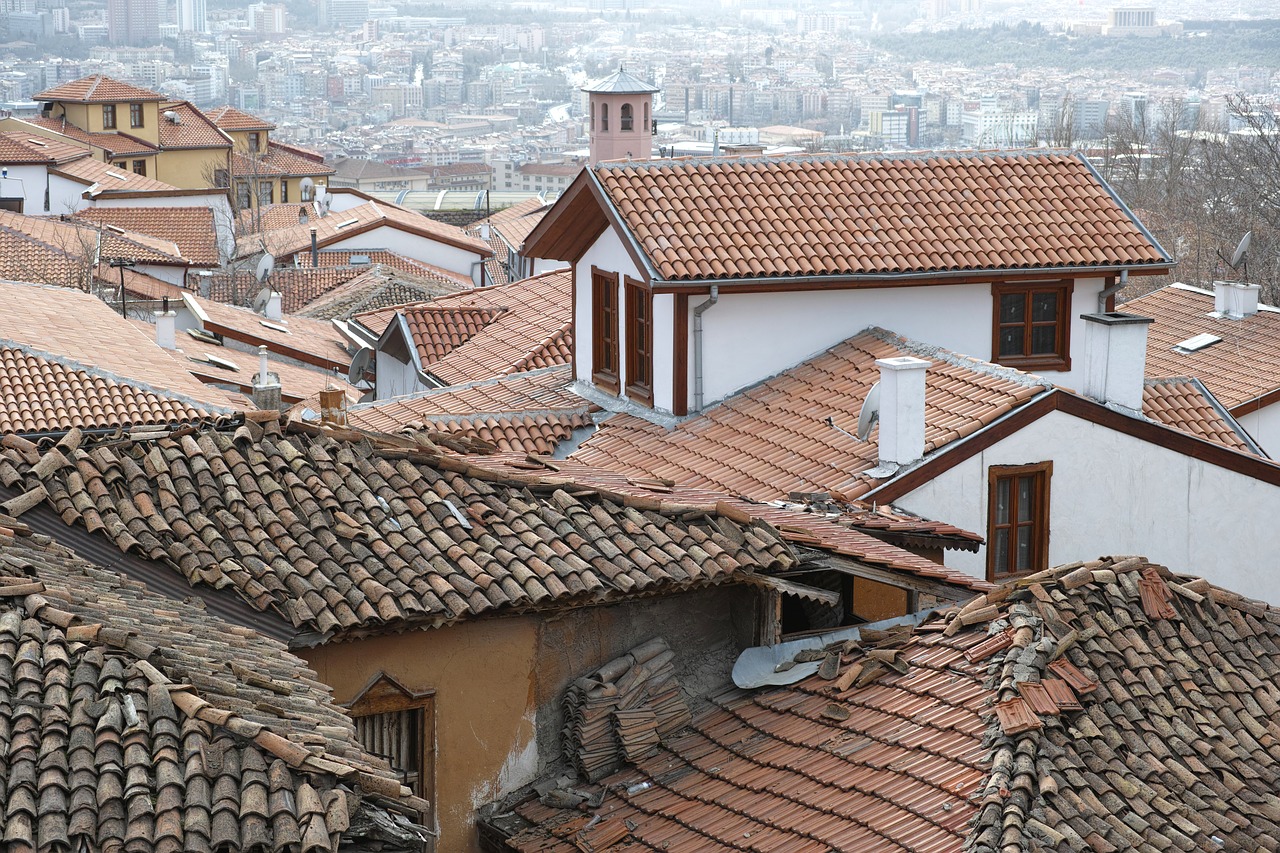 How to Invest Smartly on Roofing Supplies for Long Term Benefits?
Savings in the initial stages may sometimes make you pay more in later stages, and this is a golden rule when it comes to roofing tools and materials selection for purchasing, and also in case of selecting roof style and structure.
As the property owner
If you are the property owner, and want to get your roof done again by replacing the old roof, or want to get some patches repaired, or want a totally new roof in your new construction, then you would need roofers for this kind of work in all three cases. And it is then that you will contact a good roofing contractor too. And while you arrange all of these to get the roof a new look or repair the problems, you must gather some quality knowledge of roofing to understand better where you may have to share a few words with your roofing contractor.
When are you the roofing contractor?
If you are the roofing contractor then also get ready to face questions from the client about the types of roofing materials and supplies you would be using. You will also get queries about the type of tools and equipment you use for the job. Smart clients ask such questions and also ask about whether you are insured, so that they don't have to compromise with the quality of work even after paying you in full.
What is high-quality roofing all about?
Roofing is all about building a new roof, or replacing an old roof, or repairing an old roof. Building a new roof and replacing the old one has one thing in common, and that is laying the new layer of the roof with full construction. But replacement also includes demolishing the old roof materials and structure as required to accommodate for the new construction. And repairing projects often vary in style and size, some involving patchwork, while some involving sealing of leaks and cracks, and some with bigger goals.
Whatever the kind of work is, the quality of work, the time is taken to do it, and the ultimate finishing of the work all depends mainly on the two things. They are the skilled workforce, and the right quality right styled roofing supplies. If these two things are okay, then as the customer you may get the best results upon your orders, and as the roofer, you may earn the best reputation for your quality work.
Why invest high on roofs?
The roof is the ultimate top protection for a building. It's anticipated to last for a lifetime, and also anticipated protecting from all the harshness of weather and natural calamities. People feel safe inside the homes or offices, just because this top structure is made dependable. Imagine a roof made from poor quality materials or poor craftsmanship due to compromised quality tools and supplies. Will it be worth the investment when it would crack or break before time, causing casualties or injuries, or just huge financial liabilities? Certainly not!
The best way to ensure a roof lasts for a lifetime and provides with the right protection is to get it done for the first time with lots of care and by the best hands. And if you are replacing or repairing the old roof, then also you need the best people to mend it for another series of promising years.
Smart investments in roofing materials and equipment
Smart investments are those ones, which will never make you repent, and rather strengthen you in some way. When you invest in the infrastructure of your roofing business, then you can play smart by investing in the very best items. Whatever you buy, starting from a roofing hatchet to a magnetic sweeper, or a nail gun to a seam roller or shingle removers to pry bar- they should all be the best and of the latest model.
Tempting and lucrative offers do come from old businesses who are selling off their old tools and supplies. Many used and refurbished items are available in the market for roofing. And you would get online shops and physical retail shops near you, who are dedicatedly selling used or refurbished items, which would otherwise cost higher when purchased new. But, should you fall for the offers? If you are to play smart and foresee the future of such investments, then you should ideally not go for them.
Purchase of a used or refurbished tool can be a pain at your back throughout the time you own and use it. And soon you will be compelled to get new replacement equipment for it, just because you are not satisfied with its finishing or working, or it has worn off too fast. Thus, it would be a double and recurring investment on the same item. And this surely can be avoided by investing only once on that very piece, by buying from the best shop reputed for selling selected best quality items only, like the one at precisionroofingsupplies.com.
Buying quality items always ensures no repetitive investment in their repair or maintenance, and no replacements for them, with the assurance of getting the best quality work support and finish from those.
In short, the main reasons to never cut off your expenses on purchase of roofing supplies and tools are:
You can impress your clients with the best quality items you use

You get great returns on your investment

Roofs you make using such high-quality supplies would last the best and would rarely ask for repairs etc.
The aesthetic appeal of the property
From the property owner's point of view, the choice or selection of the best roofing materials surely brings on great looks and style. The roof made of high quality good looking shingles or tiles etc. would make a visual mark on visitors and passerby people. And this will make you feel good, proud and satisfied to have built such a nice look for the building. The roof is noticeable at an instance, and building nice roofs is not just about quality and cost, but about arts and design too. And a good design that will last a lifetime comes out of good quality tools and equipment and roofing materials only.
Otherwise, a badly built or installed roof will also get noticed due to flaws or anomalies. And then it would not look good from a distance. Thus, nice design, flawless installation, and tasteful selection of roofing materials make for the best roof.
Adds to the value of the property
Another benefit of building a good-looking roof from high-quality roofing materials is that this adds to the value of the property. Later when you lease or rent, or sell the property, you may show this in your expenses, and this will add to property price.
Relief for the roofing crews
As the roofing contractor, your decision brings on a lot of impact on your workers. When you invest wrongly on bad instruments and tools, the impact is rolled over to the workers, who give on more effort in working with traditional or worn off tools. They give in more labor and energy, and more time is also spent in that all. And the outcome of all that is also not great! When you don't see money savings, and rather see time savings, effort, and labor savings, and accent in work quality, then you take the right decisions and bring in the best materials and tools for roofing jobs. With good quality tools, you bring in happiness and relief for your crews too.
Moreover, investing in high-quality safety items like height safety gears, gloves, and hats, etc., all mean more security for the workers. They, at the end of the day, will be happy to be employed by you for all the protection and safety they are getting at work. And this is a great way to show how you care for business and also for an employee to employer relationship.
How to buy the best roofing tools?
To buy the best roofing tools, you will have to find the best shop. Shops are plenty for getting roofing supplies, but not all places have the equal reputation for selling the best items. Not all places have the name for selling the best at reasonable prices too. Hence, you need a shop which does both, as you cannot compromise on quality and latest tool design. And also, the more you save in a deal, the better.
You can, therefore, find some of the best and reliable shop names, and get quotes from them, and also check through their inventory to see if they are offering the best. This way you can get the latest technology latest design tools, equipment, and other roofing supplies.
Finally
It takes time to build a reputation, but due to faulty work, slow completion, bad design, and finishing, etc., you may lose the reputation too quickly. Hence reputation as a roofing contractor must not be put to the stake for the use of compromised supplies.
Author Bio: Pete Campbell is a creative Home Decor Expert. He loves to share his creative knowledge of Home Improvement with his clients & friends. He is passionate about trending skills for Home Improvement.