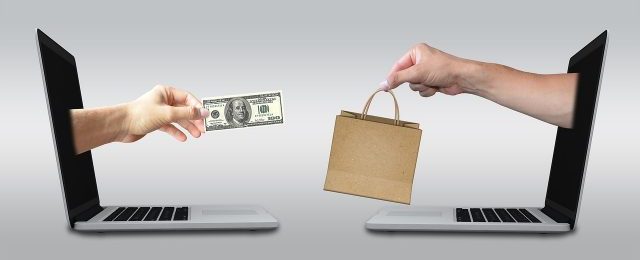 How to Make Money with a Reseller Hosting Business
You don't have to start your own business in order to make money as a web host. By joining a join a platform as a reseller, you can build your own brand and find your own clients without having to purchase your own servers. 
When you join a reseller platform, you're essentially renting server space from a pre-established hosting company that you then sell to customers. While it takes some time and effort at the beginning to get yourself established, reseller hosting can turn into a lucrative business if you stick with it and follow a few simple ground rules. 
Many major web hosts offer reseller programs, so there's a wealth of them to choose from. When shopping for a reseller platform, you'll want to consider what you want to get out of your reseller business. Is this something you want to turn into a career, or is this a way to make extra money on the side? Do you want this to remain a natural source of passive income, or do you eventually want to turn your reseller business into an independent company? How much support do you want from the parent company, and how much money and time do you have available to put into the business?
The price of a reseller hosting plan will vary depending on how much space you want to purchase and how much support you want. Some hosts will help you with website design, branding, and marketing, but they'll charge you more money for those services. More expensive plans are not necessarily better; they just provide different services. So don't worry if you don't have a big start-up budget. Do your research, and figure out which plan is going to provide you the services that you need. 
Once you've purchased your plan, you'll need to design and market your site. The mistake that many reseller hosts make is to try competing with big, national web hosts. No matter how sophisticated your site or how good your marketing skills, you simply don't have the customer base to try competing with a national host like Bluehost or HostGator. By far, the best way to make money as a reseller is to find a customer niche. Though it sounds like it's limiting your potential customer base, targeting your business to certain demographics actually increases your ability to entice new customers. 
When determining a niche, decide what kind of people you want to market your services too. Do you want to appeal to young professionals or older clients who might be new to web hosting? Do you want to appeal to environmentally conscious people, those on a budget, travelers, or do you need the site to be multi-lingual? Whatever it may be, think about what kinds of customers are most likely to benefit from your unique services. What can you realistically offer customers with your brand, and what kinds of customers will gain the most from purchasing a plan from you?
Once you've thought about potential niches, do some research. Read reviews, blogs, and forums about other web hosting services, big and small. Are there some common complaints that people in your chosen niche seem to have? Are there certain services that people consistently ask for that you can provide? The answers to those questions will form the core of your marketing campaign. When advertising your new company, highlight these services that people in your niche seem unable to get from other companies. This will naturally attract people who are dissatisfied with other hosting services and make it much easier to gain new clients. 
Finally, when designing your website, keep your chosen niche in mind. What will appeal to people in your niche? What kinds of colors, layouts, and images would be attractive to them? You don't want to do the hard work of advertising your business, only to have potential customers turned off by your website.