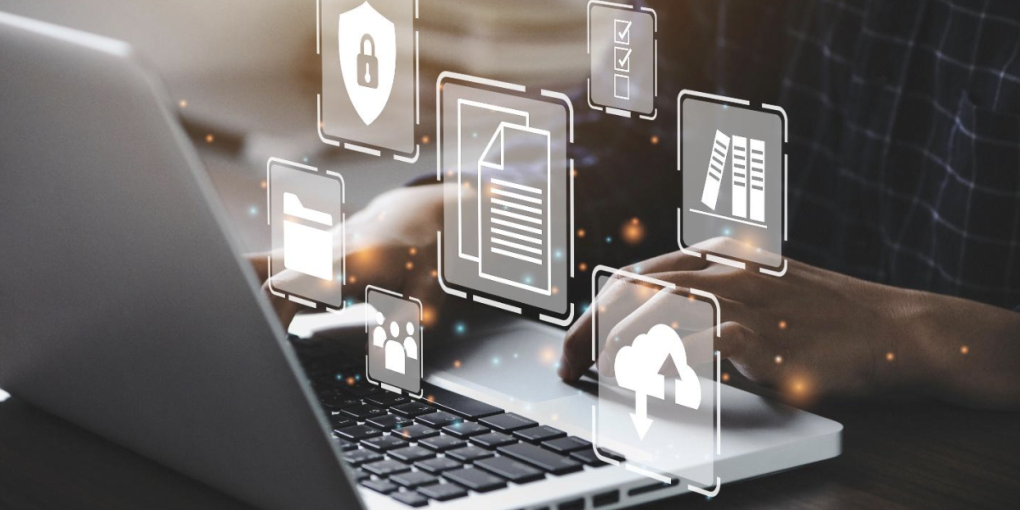 Innovative Ways Business Managers Use Technology To Create A Streamlined Work Environment
Thanks to the rapid advancements in technology, business managers now have a lot of ways of creating a streamlined work environment. This article will discuss various ways in which businesses achieve this, but before we jump into that, it is important to understand what a streamlined work environment is and why it is important.
What is a streamlined work environment?
A streamlined work environment is one where employees are able to focus on the primary tasks that are most important by filtering out the less-necessary tasks. In short, streamlining is the process used to cut back on or get rid of superfluous work-related tasks in order to improve the efficiency of operations in businesses or organizations. To achieve business success by streamlining, it is essential to use contemporary techniques, technology, and other approaches.
Why is a streamlined work environment important?
The practice of streamlining involves reducing complexity and refining company procedures to increase productivity. It entails automating processes, getting rid of procedures that are not essential, and enhancing departmental communication. Businesses may cut expenses, save money and resources, and boost productivity by simplifying their procedures.
The advantages of business process management are somewhat diverse. Short-term productivity, financial gain, adaptability, and the long-term capacity to endure competition can benefit from streamlining. Fewer mistakes and delays are typically the result of streamlined operations. Work quality and operational effectiveness can both significantly advance.
Some of the other benefits of a streamlined work environment include those listed below.
Enhanced efficiency of costs
Since data input and processing may be done automatically, streamlining software will probably result in a reduction in the amount of paper used and workers needed. Your company will probably save money as a result, allowing you to devote cash elsewhere.
Increased output
When procedures are simplified and employees can more clearly understand the daily responsibilities and expectations placed upon them, productivity among your staff members is likely to increase. When superfluous chores are decreased, they will be better able to concentrate on the caliber of the work they are creating.
Reduced risk
Process simplification increases transparency for businesses. From a single spot, it is simpler to monitor your employees' progress and identify errors or missed deadlines. For instance, streamlining might assist in meeting company duties like following rules or providing clients with a product or service on time that you may manufacture.
Improved dialogue
Better tracking of work done is made possible by streamlined management tools, which also increase communication across departments. Assigned work can be completed more quickly since employees won't have to move around as much to interact with one another.
Better utilization of time
You will probably be able to better organize your time and do the most crucial jobs first, with buffer time in between, if you and your staff have less tiresome duties to accomplish.
Strategies used by business managers to create a streamlined work environment
Making project management simpler and more effective
Thanks to technology, executives and company owners can now maintain tabs on the progress of their assignments by monitoring track of time. With the aid of internet-based management of project tools like Basecamp and Podio, you can collaborate with your teams and disseminate document access effectively. Graphs may be used to create reports on your mobile devices utilizing other comparable programs that can read the data from your firm and evaluate it. Regarding the presentation, the Apple program Keynote is more akin to PowerPoint.
Utilizing various productivity apps available in the market
Employers and employees can only do their tasks effectively if they have access to the proper tools.
The positive aspect for business owners and managers is the fact they may use technology-enabled productivity solutions such as equipment that can increase output while using less money. You only need a mobile device on which to download programs like Basecamp, Slack, Asana, Podio, and many others.
Many of these apps are either completely free or are accessible for a specific level of service, and many of them may be synced with their desktop equivalents. You may do the necessary chores swiftly and effectively with the aid of these time- and cost-efficient productivity solutions. 
Keeping an eye on the user engagement metrics
Google Analytics is a well-liked tool – especially for medium-sized and small organizations – for determining user engagement and loyalty. Since they demonstrate how devoted and interested your active user audience is, you may use the analytics it gives to increase your conversion rate. It might be utilized more accurately to target a certain following among your competitors. Taking your competitors' customers would speed up the growth of your business.
Examining current procedures and processes
Before you can identify which areas may be significantly improved by simplification, it will be easier to have a basic grasp of how things are done when you study your current procedures and workflows. For instance, it would be helpful to describe your workflow and procedures in the most straightforward terms possible, along with the individuals involved in each phase and the benefits you believe each one delivers.
Utilizing software for backups
Around the world, reports of dangerous software and hackers are destroying businesses. Most companies that have a data breach experience losses in client confidence and brand reputation. For businesses of any size, the effects of a data breach may be expensive. Managers and owners must keep a close eye on things and get company backup software as well as tools for recovery and continuity. Artificial intelligence (AI) is another unique tool that is used in these technologies to identify potentially-harmful files and programs.
Considering using virtual assistants 
Your company may get cutting-edge technological solutions with a personal touch by hiring a virtual assistant. On freelancing websites, virtual assistants are widely accessible, and even tiny firms may afford them. Heavy work may be taken on by them, saving you time and expanding your business.
One of the shortest and greatest methods to grow your organization is via the use of technology. The following technological solutions are the best for ensuring that your firm has unparalleled growth, regardless of whether you are a chief executive of an organization, a businessperson, or a small business owner.
Implementing automation in work processes
Data mistakes and misunderstandings are common throughout the delivery of projects and tasks. There are various software solutions and applications available that are made expressly to support teams in streamlining their workflows and procedures. There are sophisticated features that can simplify complicated business operations.
Implementing process decomposition, work prioritization, and documentation
Incorporate reasonable phases within your procedure. While keeping the intended result in mind, simplicity is essential. Sort the processes in order of significance. This rating will assist you in maintaining a good workflow and producing the finest results possible at the conclusion of each procedure. Individuals can't realistically do every procedure or activity from memory. It is necessary to document each step.
How to become an expert business manager
The first step toward becoming a business manager is completing your formal education. You must at least have a bachelor's degree in business management followed by an advanced or postgraduate master's degree in the same field. Alternatively, under certain circumstances, you can have a bachelor's degree in another field followed by an MBA in that specific field. This will allow you to manage that specific organization, be it a hospital, a retail store, or even a textile company. The options are limitless. 
The biggest problem when it comes to pursuing postgraduate studies is that people find it difficult to manage both work and education at the same time, even if they are studying part-time. 
To make it easier for graduates who are working and managing a private life, St. Bonaventure University online has created a unique online MBA program. At St. Bonaventure University, they firmly believe in the benefits of online MBA, so they have created a course for students who wish to study further and complete their business education from the comfort of their homes. Combining a current career with an online education is a great next step for any business leader.
What skill set is required to succeed in business management?
Delegation
When it comes to delegating tasks as their businesses expand, many first-time company owners feel anxious. Instead of running around the workplace to demonstrate your willingness to pull up your sleeves, leaders should concentrate on the broader picture. Spend one hour per month analyzing how you use your time during the day to train yourself to delegate any task that doesn't require your authority. If backing them up with mundane work means that you aren't out there giving them new chances, you're not doing your team any favors.
Communication
The largest and most recurring problem among entrepreneurs and leaders is a lack of effective communication skills. For teams and companies, a lack of communication may be a major weakness. A proactive, open, and honest communication culture should be fostered by leaders who set an example for others to follow. This should be fluid in all directions and frequently include getting input from clients, partners, and staff. Without this ability, unfavorable attitudes may start to permeate across the organization. This will ultimately have an effect on staff morale before spreading to other areas of a small organization.
Financial education
Every company has to be able to handle money. Knowing the costs of labor, revenues, and other expenses is a trait of a savvy business owner. To make certain that the flow of funds is optimized and that your long-term planning is sound, this is essential. 
Emotional intelligence
Any business entrepreneur must possess strong emotional intelligence. You will spend the whole day engaging with people, whether it be customers, suppliers, or partners. Building stronger relationships will be much easier if you can understand their feelings. As running a business is not an easy task, you must also be aware of and in control of your own emotions. Making decisions will be simpler if you are at ease with who you are and are aware of where you stand, especially under pressure. 
The scope and earning involved in business management
Since managing a firm is an essential position, the compensation and incentives provided to those in this position are also quite alluring. A business manager typically makes roughly $75,400, according to data provided by Indeed.com. Some could earn more, while others might make less. 
The precise salary for a company manager varies significantly depending on their abilities, educational background, prior experience, and training. The average salary for recent MBA grads or those with less than a year of work experience in organizations is $66,800. On the other hand, professionals with six to nine years of professional experience may expect to make up to $82,100.