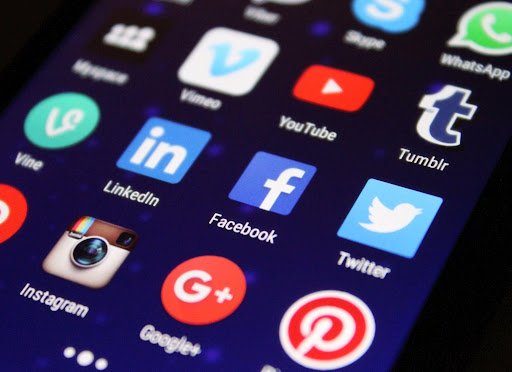 Marketing Agencies and the Digital Age
In this age of digital marketing and influencers, the thought of engaging a marketing agency might seem a little quaint. The idea conjures up images of the hit series Mad Men—a bunch of macho, chain-smoking copywriters in suits pinging slogan ideas around. No self-respecting startup would want to be associated with such a blast from the past. 
The truth is no self-respecting marketing agency today would want to give potential clients such an impression. Modern marketing agencies are up to speed with the latest social media marketing tools and concepts to create and sustain brand awareness for their clients. Bringing marketing experts on board will allow you to focus on your core business, giving your startup an edge over competitors. Marketing agencies also help revamp your brand and give it broader appeal if your business has been around for a while.
Taking a Brand-First Approach
Your brand should be the first thing you consider when spreading the word about your business. A brand doesn't just refer to your logo, theme colors, or slogan. It's the entire perception the outside world has of you and whatever you offer it. What emotions or ideas does the mention of your business name elicit? What actual experiences have people had when they have interacted with your staff or your products? All these feed into your brand.
A solid brand strategy is foundational to the success of any marketing effort. Launching ad campaigns without considering your brand is akin to treating an ailment without diagnosing the underlying cause of the symptoms. A thorough branding process identifies values your business currently exhibits and ways customers connect with the brand. 
Good branding will produce clear, consistent messaging about your business and the values it embodies. It will also help you clearly define your demographic so that you don't waste time targeting unqualified leads. Your brand may need a refresh if you've lost connection with a portion of your customer base. Or you may need to start communicating to your audience through newer mediums such as social media and mobile apps. 
This can all be time-consuming, especially if you are new to the world of social media. A marketing agency in NYC may help you build your brand faster and more effectively than you could on your own. The market is highly competitive in such a large city and it benefits you to utilize their vast expertise. It is important to outsource any functions that distract you from running your business successfully.  
Marketing is Content-Driven Today
If you're not doing content marketing in this day and age, it might be worth the investment. This marketing tool is a must-have in the arsenal of any enterprise hoping to reach consumers who are constantly consuming content from one online source or another.
Content gives your target audience a reason to engage with your brand over the long term. But for your content to be engaging, you must have a strategy that ensures you continually generate high-quality material. This will help you produce content that is of real value to the target audience. If they feel your content offers them real or perceived benefits, viewers or readers will keep coming back for more.
Once they're hooked to the content on your blog or social media channels, your audience will be more easily convinced to visit and spend time on your website. Once they're there, you will have a better chance of making actual sales.
Strategies Need to Be Long-Term and Bold
As you embark on devising marketing strategies for your brand, one thing should be foremost in your mind: ROI or return on investment. Your chosen marketing strategy should guarantee you a handsome return on the dollars you pump into it. Anyone can set up a Google or Facebook ad campaign, but how many see actual sales that justify the spend? 
A savvy marketing agency will help you take full advantage of the personalized reach that social media marketing makes possible. They will create a strategy to grow your audience/customer base over the long term. This is valuable in finding out the preferences in your market niche and tailoring your offerings to suit them.   
Leading the Market and You
When selecting a marketing agency to partner with, ensure they are an authority in reaching the market niche you want to target. They need to be up to date with the latest digital marketing tools. What strategies do they have to help you tap into the billions of Instagram and Facebook users? 
Are they aware of emerging trends in the usage of these platforms for branding? How will they ensure messages promoting your brand don't get lost in the millions of other messages sent on these platforms every day? Your marketing partner also needs to know how to collect data on consumer trends and use it to create more focused ad campaigns. 
Marketing Agency of the Future
Before you sign that contract with a marketing agency, establish how well equipped they are to help you succeed in the long term. They need to help you cultivate a brand that will resonate with your target audience. They also need to have the know-how to help you reach your niche with content that will lead to conversions.