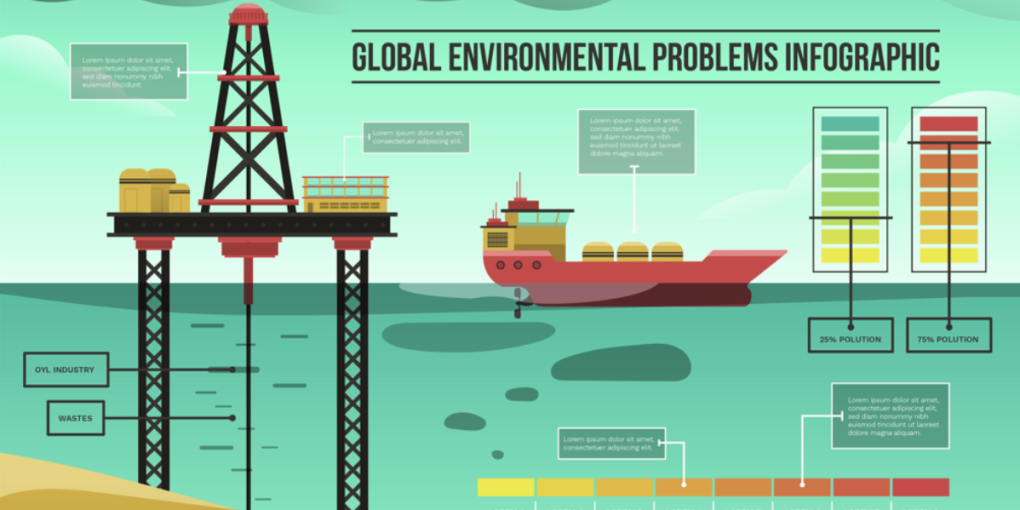 The Story of Orsted: An Oil Company Turned Green
Orsted is a Danish energy conglomerate founded 1972 as an oil and gas explorer. The company's operations have grown over time. With continued success and growth, the company has risen to become one of Denmark's largest producers of fossil fuels. However, over the last few years, Orsted has shifted towards using renewable energy sources. This article focuses on how Orsted became an international pioneer in renewable energy after beginning as an oil company.
Dansk Naturgas A/S, a state-owned company tasked with exploring for and extracting oil and natural gas from the North Sea off the coast of Denmark, was the company that gave rise to Orsted. Dansk Olie og Naturgas A/S has been the company's name since 1991 when it began operating coal and gas-fired power plants (DONG).
Among Denmark's largest businesses, DONG produced fossil fuels by the turn of the millennium. The United Kingdom and Norway were among the countries where it had established a presence. However, the organisation encountered numerous difficulties at this time. It faced criticism in 2006 because it participated in a contentious oil drilling project in Greenland.
Alternative Energy Sources Become More Popular
DONG stated in 2008 that it intended to use more renewable energy to lessen its impact on the environment. Anders Eldrup, DONG's CEO at the time, understood that the company needed to do everything in its power to combat climate change, which he recognised as one of the world's most pressing problems.
In the years that followed, DONG made a number of business choices that eventually led to the company's emergence as a pioneer in the field of renewable energy. In 2012, it changed its name to Orsted, named after the Danish physicist Hans Christian Orsted, who was responsible for discovering electromagnetism. To learn more about responsible energy use visit the website.  
Taking Advantage of Wind Power
The year 2009 marked the beginning of Orsted's foray into the wind energy sector when the company purchased a 50 % ownership interest in the London Array offshore wind farm project. Since then, the company has grown to become one of the world's largest developers of offshore wind farms.
The ability of offshore wind farms to generate vast amounts of power without consuming valuable land resources is one of the most important aspects of these setups. They also have the ability to supply coastal towns all around the world with electricity that comes from renewable sources.
Orsted has made significant investments in offshore wind projects located all over the world. The company finished the construction of the Walney Extension offshore wind farm in 2018, which is located off the coast of Cumbria in the UK. The project is one of the largest offshore wind farms in the world, with a capacity of 659 megawatts (MW), and it is currently under construction.
Diversification into Other Sources of Renewable Energy 
Orsted has expanded its business into other forms of renewable energy, including solar and biomass, in addition to its core competency in wind power. In 2019, it completed the acquisition of Lincoln Clean Energy, a company based in the United States that develops onshore wind and solar projects.
Diversification is done to lower the company's overall risk and ensure its continued success over the long run. Orsted can spread its risk across a variety of markets and technologies due to its investments in a number of different renewable energy industries.
Sustainability and Environmental Initiatives 
Orsted is dedicated to both sustainable practices and responsible behaviour towards the environment. It's committed to cutting its carbon output as much as possible and has launched several programmes.
Orsted made the announcement in 2019 that the company would become carbon neutral by the year 2025. A goal of installing 30 gigawatts of offshore wind capacity by the year 2030 has also been set.
Orsted has been honoured with multiple awards for its commitment to environmentally responsible business practices. Corporate Knights recognised it as the most environmentally responsible business in the world in 2020.
Economic Prosperity and Position in the Market
The shift that Orsted made to more environmentally friendly forms of energy has been profitable. It has seen considerable growth in revenue and earnings before interest, taxes, depreciation, and amortisation (EBITDA) since 2012.
The market has also reacted favourably to the transition that Orsted has undertaken. Since 2012, investor trust in the company's long-term growth prospects has led to a large increase in its share price.
Concluding Thoughts
In conclusion, the journey that Orsted took from being an oil corporation to being a world leader in green energy is an enlightening example of how businesses can adjust to shifting market conditions and make a constructive contribution to society. 
By recognising the growing demand for renewable energy and taking bold steps to transform its business model, Orsted has not only achieved financial success but has also played a significant role in combating climate change. Their success story serves as an inspiration for other companies to embrace sustainability and prioritise the well-being of the planet.