The Best Vlogging Camera for Serious Entrepreneurs
If you are in business you have to have an online presence, period. However, there are so many ways to have an online presence in 2020. Most businessmen, women, and other budding entrepreneurs can simply start out by, at least, having a social media account. Examples of popular and useful sites you should have are: a Linkedin profile; Facebook profile, page or group; a Twitter account; or even a Pinterest board (perfect for targeting mainly female buyers).
These free internet marketing tools allow you to communicate your brands' message for absolutely no cost, plus, they very easily let you network with other related businesses or customer. Use these powerful tools from basic to advanced B2B or B2C communication.
You can grow your online reach quickly and scale like nothing else before because everyone is online and has a home, business or mobile internet connection nowadays.
Developing a more advanced and professional online identity would mean something like starting a website. Most small to medium companies and, even multi-national ones, use a CMS like a self-hosted WordPress site. Tip Alert: do not use a free website host like blogger.com, wordpress.com or weebly.com as for sure some time down the line you'll run into issues. If you are making your own website start with something that you own outright and can edit very easily. For a one-year domain name registration fee and decent web hosting you could be paying as little as $22 per year. That's a no brainer tax deductible expense any business can afford.
Now I'm talking to you the converted anyway. If you are reading this you then you are already way ahead of the curve. You are in the exciting field of using video for SEO and SEM to drive more leads to you.
What is Vlogging? Quick Summary
In a nutshell, you take the task of recording a video and blogging an article and mix the two together in one format called, vlogging. To vlog is to record a video just like you are writing content for a website article or page. It is a video that carries your message over to your end user, be they a business or retail customer.
The first known use of the word was back in 2002. In internet history terms that is ancient. However, it has only really grown massively since the creation of YouTube back in 2005.
In fact, there are loads of multi-millionaires, both young and old, who are full-time video bloggers. You can see a massive list of them here. Some famous online personalities would be: Zoella, Dan Howell, ThatcherJoe, Casper Lee etc… They are known as YouTubers as they use youtube as their platform to host and distribute their videos. If they can do it so can you with the right tools.
Best Vlogging Camera
Best Value Under $300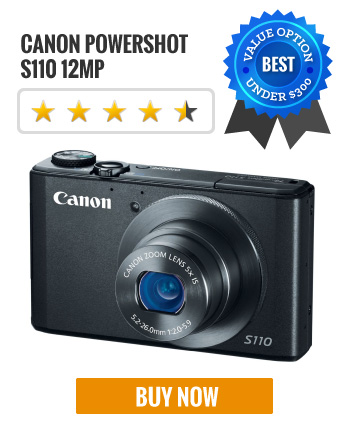 Best Value Under $700
For the remainder of this article, I will be reviewing vlogging equipment.
I want to help you decide which of my top three video camera picks to end up using. I help you decide on the tech aspects, but more on your skill level. I'll include the positives and negatives of each model so you can confidently decide what to purchase. You must feel comfortable with your new investment.
Having a good vlogging camera is vital because you have to produce quality, not garbage. Saying that you will be very surprised with my first choice in camera.
1. Your Built-In Computers Camera
The problem with most people, in general, is they read about something, but don't do anything with that knowledge. If you want to start setting up your own online video articles then you just need to start, and what better way than right now.
Nearly every digital device you own has a built-in camera. This is from your smartphone cell phone, tablet PC, laptop or tower PC. It really is as simple as say turning on your iPad camera, hit record and talk over something you are filming. There you go you just made some content that you can then publish on a variety of platforms for others to watch and take action on.
Most people use YouTube it is just a monster and is the most popular video distribution platform in the world. You can film yourself using the YouTube iOS or Android app on a smartphone and just add some details before clicking publish to your own YouTube channel. How simple is that, but so many businesswoman and businessmen are just not doing it. No excuses time to take action.
Before moving onto my next two choices I need you to do something. If you haven't made a video and published one yet do one right now. You can delete a video off YouTube very easily or even make it private so no-one can ever see it. Just make a video, upload it and break the ice. You'll be nervous and stumble with your speech or think you made so many mistakes. Well so does everyone when the do something new for the first few times. However, you are already beating other entrepreneurs who are too scared to do it. So well done to you.
2. Canon Vlogging Camera Options
Now it is time for those who want more professional videography with various levels of customization. Now you do get other brands out there in the digital camera world. However, I have found that Canon digital cameras just do the job no matter which range you go for. So below you will find my choice for newbies, regulars or pro's videographers.
Beginners Choice: Canon PowerShot S110 Digital Camera
https://www.youtube.com/watch?v=fseOvdnH-8M
This is a fantastic entry level video camera. Don't worry the if it looks like a point and shoot photo camera.
The Canon PowerShot S110 is not a dedicated photo camera, yes it can record stunning HD video as well. Even though it was released back in 2012 this unit is a major favorite on Amazon. There are nearly 400 verified buyers rating it 4 out 5 stars. It falls into the $100 – $200 money range.
Some useful features include:
1080p Full HD Video With a Dedicated Movie Button
12 MP megapixel full HD (1920 x 1080) CMOS sensor
Records jpeg video at 24 fps (frames per second)
Has built-in Wi-Fi
Possible Cons:
No external microphone jack (pity on this one)
Can't easily see if you're aligned in the camera view cos LCD screen not detachable
Low fps record speed compared to VIXIA HF R500
Have to buy separate removable SD card for storage
Like the vlogger said in the product review the Canon PowerShot S110 could be one of the most affordable pieces of equipment for those starting out.
Find out more about the Canon PowerShot S110 and current best available pricing.
Intermediate Choice: Canon VIXIA HF R500 Digital Camcorder
https://www.youtube.com/watch?v=OTxEIukpelQ
The VIXIA HF R500 is a great digital video camera for those who are intermediate videographers who need more specific function related to video.
It was originally released back in January 2014 and has a solid 4-star rating on Amazon and falls into the budget saving $100 – $200 cost range.
Some useful features include:
3.28 megapixel full HD (1920 x 1080) CMOS sensor
57x Advanced Zoom
Intelligent IS optimization of image stabilization (if you have this on a stand this function doesn't matter)
Input jack for an external microphone and a built-in mic (external mic helps a lot with your audio quality)
Records Full HD video directly to a removable SD memory card (up to 128 Gb)
Adjustable LCD screen to align yourself for the shoot at your desk
Records mp4 or AVCHD video files at 60 fps (frames per second)
Possible Cons:
Low 3.2MP compared to say a latest iPhone 6 or iPad Air (but much cheaper)
Some users have found it needs to film in a fairly bright room to get a good picture
The VIXIA HF R-series did also come with to other models, the HF R50 and HF R52. These are slightly more expensive because they have Wi-Fi function. If you really wanted to control the camera from an app on your phone then have a look at them, but personally, I think it's overkill and an expensive function not needed for your business vlog.
Find out more about the Canon VIXIA HF R500 and current best available pricing.
Advanced Choice: Canon EOS Rebel T4i
https://www.youtube.com/watch?v=W6vuWsqpYTg
The Canon EOS Rebel T4i is a professional video blogger's dream toy. It is definitely aimed at those who are more experienced in the customizations you can do for digital photography and videography.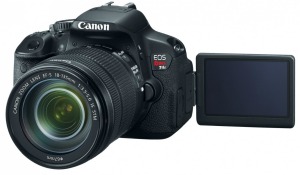 The EOS Rebel T4i, like the two other Canon choices above, is a tried and tested model with Amazon consumers who demand exceptional performance from their equipment. Even with a recommended price tag between $800 – $1000 there have been nearly eight hundred 4.5 out 5-star reviews on Amazon alone. I told you that people, just like me, absolutely love this image master.
Some useful features include:
1920 x 1080 Full HD video recording at 30 fps (frames per second)
1280 x 720 HD video recording at 60 fps (frames per second)
Built-in stereo microphone as well as external microphone input
18 megapixels power lens
Swivel LCD touchscreen
Possible Cons:
Best to use a kit including a stand and external microphone, so some extra costs advised
Cost. If you or your company are on a tight budget then this might be out your comfort price range
Find out more about the Canon EOS Rebel and best available pricing.
The EOS Rebel T4i is the kind of device you'll be using when you take recording video for your online business seriously. Kind of like Pat Flynn, the self-made online success story, of smartpassiveincome.com fame is like. Pat has progressed from blogging to podcasting to producing his own TV show. You too could be the next up and coming Pat Flynn internet marketer!
What to look for in a vlogging camera:
Here are key attributes to look for in a vlogging camera:
Weight: A camera can get surprisingly unsteady after a period of time holding it, so go with a light weight model to ensure that your camera is as steady as possible for the longest period of time when you're not using a tripod.
Lens: A 24mm wide angle lens is preferred. This allows you to shoot yourself from close range.
Optical image stabilization: Although Youtube and other video editing software can help, it is recommended to look for models that have image stabilization as they help to smooth out shaking and movement.
Audio: A forward facing microphone is beneficial as it allows your voice to project directly at the device for clearer sound quality. A microphone jack is also something to look for.
Full HD: Clearly, purchasing a Full HD device is going to get you a nice clear, sharp video. But you'll also pay a little extra. 1080p is the one to shoot for, but 720p will also give you quality video, without the price tag.
Best Value Under $300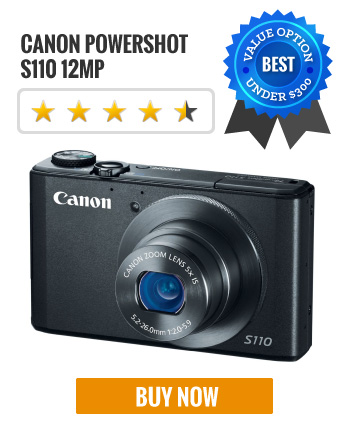 Images sourced from Amazon.com
Check out our posts on vlogging cameras: